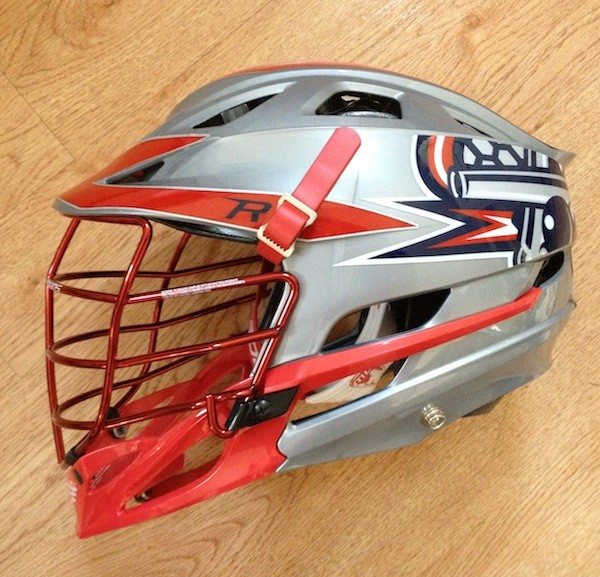 Tales of an MLL Rookie's Quest to get on the Field by Malcolm Chase
Gentlemen, Below is the 20 Man Roster for Rochester.
Rabil. Boyle. Sweeney. Belisle. Stone. All the names one would expect from our All Star studded cast appear, as they should, in our coach's email. A few new names have appeared the last few weeks as college seasons end and All Americans graduate to their first professional season. With my fingers crossed I scan the list twice, hoping to see my name for the chance to make my Major League Lacrosse debut. This will not be the week.
My eyes return to the top of the email. I had missed it. I was so obsessed with finding my name that I failed to notice that the team had released two defensemen. My heart begins to race. These are good poles with game experience in this league. Was there a mistake? Was my name supposed to be on there too? Had I dodged a bullet? Last I checked these guys were ahead of me on the depth chart.
After a solid conversation with our head coach (who has since been replaced), I was reassured that the coaching staff loved my intensity and attitude, and to keep it up. No promises about game time, just keep doing what I'm doing. I take a deep breath and let this announcement fuel the fire to do what I've done every week since the first week of training camp. Stay positive. Support my teammates. Train harder than anyone so I am always prepared for that moment when that challenge finally arrives. The Dream Is Alive.
With training camp well in the rearview, home game practices and shoot-arounds are the only opportunities left to show the coaching staff how my game is improving week to week. For those of you that know my game, you know that I always go hard and throw some big checks. After being moved from Active Roster to Practice Squad in Week Two, I made it a point to go even harder in our pre game practices… So much that I was even reeled in by a coach after throwing some heavy lumber at one of our attackmen trying to turn the corner on me at GLE. Just imagine if he was on the other team! I've repeated this to myself several times following that moment… Just imagine.
With limited reps to demonstrate how my 2.5 hours in the gym and 30+ minutes on the wall/shooting each day are helping me to develop, I realize that I have to show that I am a professional in everything that I do. I've adopted the attitude that from the moment I pull into Harvard Stadium I am trying out each week. How I carry myself in the locker room, interact with team personnel, demonstrate my understanding of our systems, even during line drills – these are all factors that can play into roster decisions.
I have to admit, I also really miss my team when we go on the road. As hard as it was to be on the sideline for our home games, I thoroughly enjoyed the experience of being a part of such a professionally run organization. From the front office, to our trainer,s to Michael Fox, the best equipment man in the game, and all of the great guys in the locker room – this team is a family.
Despite a 2-5 start (maybe the worst in Cannons' history?) I know that the chemistry and professionalism of our team is going to give us strength down the stretch where some other teams with early success might fade. I am humbled to be a part of this thing and will keep working harder every week. If you were sitting just inches from achieving your dream, what would you do?
Our next home game at Harvard is June 21st. In the interim I will share some tips on what I did to prepare for my first MLL training camp and some background on how I got here. And who knows, maybe by the next article I will get my shot! Just imagine.
Malcolm Chase is a member of the 2013 Boston Cannons. He played in the North American Lacrosse League for the Boston Rockhoppers and the Rhode Island Kingfish this past season and ran on the LXMPRO Tour in 2012. He founded Long Stick Middie, the first and only nationwide specialized clinics for long stick midfielders and defensemen. Check out the 2013 Summer Schedule on the site, and more details including the LSM Instructional DVD SPEAK SOFTLY AND CARRY A BIG STICK at LongStickMiddie.com