CityLax once again heads out to Southampton High School on Long Island for the Fourth Annual CityLax Southampton Shootout, a one day charity lacrosse tournament. The tournament takes place on August 25th and runs from 10am to 6pm. All proceeds from the event go supporting lacrosse in NYC public schools.
The CityLax tourney has grown and improved each year, and at this point, it has become a great way to cap off the Summer Club lacrosse circuit. It's only one day, is done purely for fun and charity, and helps send current college players back to school and graduated players back to their desk jobs. After the game day festivities, CityLax hosts a beach party on Saturday night, and it's a great place to catch up with old friends and meet a lot of new quality people.
LaxAllStars has teamed up with CityLax to field a team, and we'll be wearing the same uniforms we rocked in the Salt Shakerz Invitational.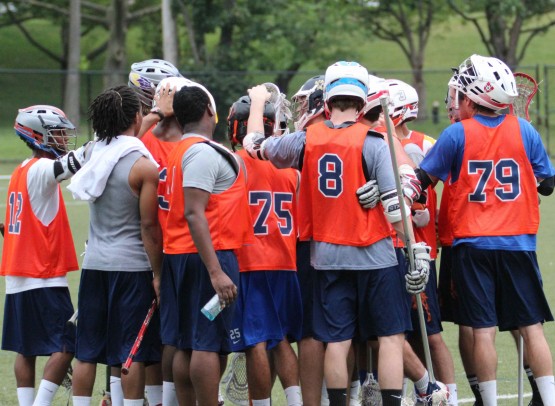 See below for a full schedule of games!
There will also be fundraising T-shirts on sale, and these were put together by Streaker Sports. Soft, classic design and all for a good cause. We love it!
We'll be back next week with a recap of the event, photos and hopefully some more top notch video highlights!
Can't wait to get out there and finish off the Summer circuit. Should be a great time!