Happy Halloween week, you bunch of weenies! You're back for another run down on the what's what and who's who in lacrosse. My "b" gang, I was officiating the Gem State tournament this weekend and I wasn't feeling the greatest, so that's why this is being posted on Monday. Oh well, I'm over it, let's talk lax.
Videos
What's Goin' On?
Lacrosse the Nations Cup announced, starts in one month
According to the NCAA, lacrosse is the fastest growing sport
Jim Brown wasn't the only great black lacrosse player
New Era will now be making NLL hats, and I couldn't me more stoked about it
NLL collective bargaining agreement reached, more games and crazier playoffs
Lacrosse Video Game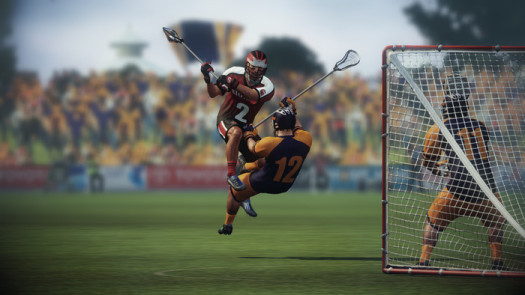 With 18 days left to go in the campaign, Lacrosse 14 the video game is at slightly less than 25%. Lacrosse fans have been demanding a video for the consoles since the beginning of sport based games. Blast Lacrosse was the only real shot at a pressed game, and since the circulation wasn't much, the game never blew up, not to mention it came out in the early 2000's when lacrosse was about half of what it is now.
Now you have your chance lacrosse fans, the clock is ticking to make your dream a reality, help support the cause. $60 that you would pay anyway for the game at a store, can be donated to make sure the project lives on. The money you donate comes back around and you won't have to purchase the game after donating enough to keep it moving.
Go to the Kickstarter page and do your part, Crosse Studios have already come a long way in the world of lacrosse video games.
Oh Captain, My Captain
Here are a few more of the schools who have announced their leaders for the 2014 season:
Coast Guard: Stu Carley ,Patrick Dreiss, Nick Fredericksen
Colorado State: Kacy Carter, Jack Regan, Tim Miaskiewicz and Jack Curry
Georgetown: Reilly O'Connor and Tyler Knarr
UCSB: Conrad Carlson, Alex Mainthow, and Ryan Walsh
Semi-pro Box Goalie, Rapper, Personality, Grocery Slinger
Produce clerk Desmond Bailey, also the goalie for the Chicago Outlaws, is not only the lone rapper on the Chicago Outlaws' roster, he's the only African-American. The hockey loving Chicago native was a net-minder on the ice so it seemed like a no brainer to hop in goal on the carpet. Bailey, rocking #69 for life, is not only the backbone of the defense, but his personality has made him a key member of the Chicago Outlaws' family. He goes by the rap name Baercoonwokk, and although the name can be perceived as "racist" or "politically incorrect", Desmond doesn't see it like that and claims it is a play on character names from Inglorious Basterds. Follow up on Desmond's mission by reading this great post from DNAinfo Chicago or check out his tunes on Facebook!
Community
Wooden Shafts, What Wood To Use
Lake Placid
The Lake Placid tournament is a staple lacrosse event, especially in the northeastern US. The tournament has been going on for over 25 years, and is showing no signs of slowing down. With unanimous support from the community, the event is full steam ahead and looking forward to the future.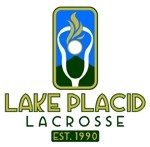 The tournament began, humbly, with 7 teams in 1990," George Leveille, tournament organizer. "Now we have grown to a full week of competition with Monday and Tuesday being just as robust as Saturday and Sunday. And, our demographic now extends from 14 year old boys and girls, to 60 year old men."
In 2013, the tournament hosted 221 teams in 18 divisions, totaling around 4,845 athletes and officials. The 2014 tournament is set for Aug. 4-10, holding over 500 scheduled contests. 86 boy's and girl's teams and 145 men's and women's teams are expected to participate.  There will also be several activities scheduled to celebrate the 25 year history of the event including an exhibition game featuring players who participated in the first event in 1990 (the year before I was born!).
Important Note
If you've made it this far, hear this: We want End Caps to serve as a resource for you to catch up on what's going on in the game. Feel free to post any videos, comments, pictures or stories here in the LAS Community, and we'll use them for upcoming editions. Only about 8 more months until Denver 2014!
Now get out there and hit the wall!