Editor's note: This Fireside Chat was conducted by Joseph Eck, a starting attackman at NCAA Division 3 Washington & Jefferson University. He ran into JK Poirier at W&J when JK was visiting his cousin there a few weeks ago.
___________________________________________________________________________________________
JK Poirier is a Coatesville, PA native and a sophomore starting attackman at Bryant University.  Poirier broke into the starting line up for the Bulldogs early in 2010 and produced right away.  Poirier was named the NEC rookie of the month for February, made the conference all-rookie team, made the conference all-academic team and led his team in assists.  Not too bad for a freshie!!
With 7 goals and 17 assists, I would say that you had a pretty impressive freshman campaign.  How do you feel heading into your sophomore season? How is the team looking?
JK Poirier: I was fortunate enough to be named to a starter's spot about half way into the season, as well as man-up, which created the opportunity for all of those assists. Heading into my sophomore season, I am focusing on more shots and more goals. That was our team's downfall last year, not scoring enough. The D was holding teams to single digits, and the offense needs to capitalize on that.  The team looked very strong during fall ball this year, Coach did a great job recruiting, and we have some young studs on offense to help in the scoring category this season.
Playing for a high school powerhouse like Malvern Prep, how difficult was the transition from high school to college lacrosse?
JK Poirier: My coaches at Malvern did a great job preparing me for collegiate lacrosse, but playing for coach P (Pressler for those that don't know!) is an amazing experience.  I feel extremely privileged to play under arguably the greatest coach in Division 1 lacrosse.
What has been your most memorable college lacrosse moment to date?
JK Poirier: I would have to say my most memorable moment so far would have to be our double overtime win, 15-14, on the road against Robert Morris University.
What's your go-to move?
JK Poirier: I used to prefer some type of change of direction dodge from X.  However, my Canuck roommate has been teaching me the toe drag… we have been practicing in the dorm room. (Editor's note: um…. video, please? We need to see that!)
What's the best perk when you're a part of the Bryant athletic department?
JK Poirier: I would have to say our brand new locker room; we now have one of the best in all of NCAA Division 1 Lacrosse.
What kind of equipment are you rocking this season?  Any changes from last year?
JK Poirier: We rock Brine/Warrior everything. For the wand, I am currently using the Brine Clutch X head.
Being from the Philly area, are you an Eagles fan? What do you think about the return of Michael Vick?
JK Poirier: I have to say I was sad to see Donovan go, but I am now a huge Vick fan and am loving the Eagles new swag!
Chad Ochocinco changed his name a few years back. If you could change your name, what would you change it to?
JK Poirier: That's a no brainer: Mantis Toboggan.
What do you want for Christmas?
JK Poirier: Number one on my Christmas list is… a new Brita!
(Editor's note: Here are some highlights from the Hobart-Bryant game last spring. Poirier takes a couple of big hits then notches his first assist at about the 50 second mark. Great stuff from JK and Joe! Thanks fellas!!)
________________________________________________________________________________________

This has been another Lax All Stars Fireside Chat. See our full list of interviews here.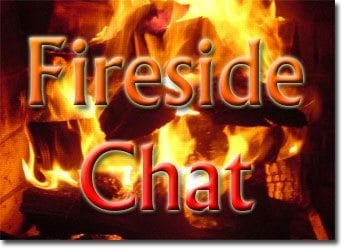 Got someone you think we should interview? Let us know!