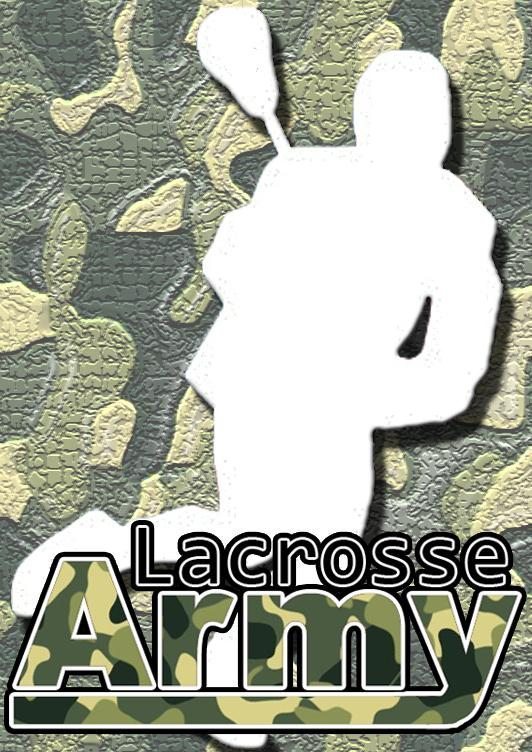 Editor's Note: Jeff Brunelle sits down with Lacrosse Army to learn more about what these guys are doing in the lax world.  Indoor facilities are going to be key in Growing the Game, especially up in the Great White North!
______________________________________________________________________________________________
What is the purpose of the Lacrosse Army and what are your goals?
Our goal is to provide a facility for the Sport of Lacrosse so it can grow in our community. There are many children and adults that are looking for an alternative to hockey or soccer. We want to provide a indoor facility during the winter months so the we can give our youth an opportunity to play lacrosse and develop their skills.
Where are you located?
We are located in Calgary Roughneck Country.
What exactly is your organization struggling with in Calgary, and why do you think the situation is so difficult?
Well, dealing with our City Hall has certainly been challenging. They have asked us to prove our viability, so we rented an old army hanger at great cost, to prove we could do it. We were successful beyond belief. We put through 83,000 users in a year, and our floor was an undersized floor. That came to an end when the developer cancelled our lease for a new development.
Our struggle is that the Lacrosse community is not a common voice and Lacrosse is sometimes regarded as a fringe sport. We are finding that a lot of children and adults are looking for the recreational fix during the winter months, my family included, and my son is getting real good at playing Call of Duty!, and as mentioned not everyone plays the majority sports.
Another struggle is that our City Recreation Dept is so far behind the 8-ball on sporting facilities in the city. They seem to care more about Dog Parks. We have 1,280 hectares for dog parks in our city, and there are 58 hockey rinks in the city, but not even one lacrosse facility. There are 6,000 people who play lacrosse in the city, and we are entering our 3rd season without a full-time facility. We have been actively lobbying the City to provide space for our venue and it seems to be falling on deaf ears… Keep in mind that Lacrosse is Canada's "National Sport"… that in itself seems to have no bearing on the situation!
What tactics is Lacrosse Army using to make your voices heard in the community?
The major tactic we have been using is the social media outreach. Earlier this year our City had a civil election and the new Mayor was successful because the other candidates did not use social media resources to get the word out. We decided to take a page right out of the Mayor's election campaign. So far it's working, and we are getting the word out.
We came up with the name "Lacrosse Army" because we wanted to get all the Lacrosse poeple out there to write their Aldermen and let them know that we want to have the same respect that they have given other sports in the community. Our quote being "If it takes an Army to bring this to their attention….Then an Army is what we'll give them."
Our group is so passionate about the sport, it's "crazy." We have had major verbal discussions with the City administration, and we have told them we are not going away. We have had meetings with all 15 of the Aldermen and get this: they all support us! But no one wants to make a decision or take any action.
Now, we are using our offensive tactics and we have them scrambling, because we have put the MEDIA!!! on them. Newspapers, TV reports, community TV, we even had it on the Jumbo TV at the Roughnecks Games (10,000 + people go to those games). Get this, we put our Lacrosse ARMY poster over every men's washroom urinal (go figure, the blue collared fans drink more BEER at Roughneck games than a full house NHL game!) and the women's washroom mirrors, to get our message out. Also we handed out 1,200 fliers to people at the game advising them to go on line to the Lacrosse Army on Facebook.
So basically we are using the old "SQUEAKY WHEEL GETS THE GREASE!!!" technique and it's working.
How can others, both those in your area and readers worldwide, join the Lacrosse Army and help fight for your cause?
The biggest thing is to join the Lacrosse Army Fight. Call your local politician and let them know that you support the Lacrosse Army! Go the Lacrosse Army Facebook page and see what we are about. Email them, Phone them, or sit in their office. Get their Attention!!
And if that does not work then we are planning to get ALL THE LACROSSE ARMY out to do a offensive flank, right to City Hall for a Major Lacrosse Protest with full Media attention! We are Serious!!
We believe that every City across North America should embrace this sport and push to have a facility built to help it grow! With dedicated facilities in every major City, perhaps our profesional players wouldn't have to have jobs outside of their Sport. (That in itself makes me sick.) We believe the sport has the potential to grow to the standards of the NHL. Without room for the players to work on their game, we will not grow!
________________________________________________________________________________________
This has been another Lax All Stars Fireside Chat. Check out our full list of interviews here.