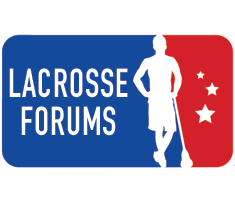 Welcome to Forum Friday! With all the great talk going on in the Lacrosse All Stars Forums, we want to give you the chance to join in on the conversation and let your voice be heard. Each Friday we will showcase one of our Forum topics for you to check out and join in on.
This week, users are discussing week two in the PNCLL.
503laxghost posted the following:
Week 1 – congrats to WWU [Western Washington] for their 13-12 scrimmage win over UW [Washington]

Week 2 – Simon Fraser at UW, SF 18-10 over the Dawgs based on the last decade of history. Portland at Portland State, usually low scoring, PSU 8-7 in OT. Montana State at Boise State, BSU 16-9, MSU hurt by graduation, but have to go with BSU for having 7 redshirts on the roster….
Several people have already joined the conversation to give their opinion. Want to add something to the conversation? Click here.
Have something to say? Join the Lax All Stars Forums today and let your voice be heard!