Editor's Note: Lee Southren is a sports agent in the lacrosse world for various pro players and has two sons currently navigating the junior and high school lacrosse scenes. He also has two even younger kids who will undoubtedly start the process soon themselves.
Lee is here to help parents of kids interested in playing "out of season" lacrosse, in its many different forms, by asking four important questions, and then providing his thoughts and responses for each one.
_____________________________________________________________________________
If you, your son (or daughter) has considered playing "Out of Season" or "Club Lacrosse" in the Summer, Fall or Winter, writing the check and picking out the uniform size is the only easy part.  Deciding on what lacrosse program to select is the hard part, and the FOUR QUESTIONS below should definitely help you make an informed decision!
1) What is the program's typical roster size?
Typically, a team will select approximately 24 players (that include 2 Goalies), 22 of which will be field players.  They will likely be divided up by position like this: 6 Attack, 2 Goalies, 7 Defense (long poles), 9 Middies including an LSM (longs stick middie).
Some club team will rotate the players onto the field evenly, while others will run this way until the 4th quarter and then put their best set on the field in order to get the win.  Still, others will only play their best for most of the game.  So with all these methodologies at play, IN MY OPINION, an ideal roster size is therefore about 16 including 2 goalies, 4 attack, 4 defensman, 6 middies including an LSM.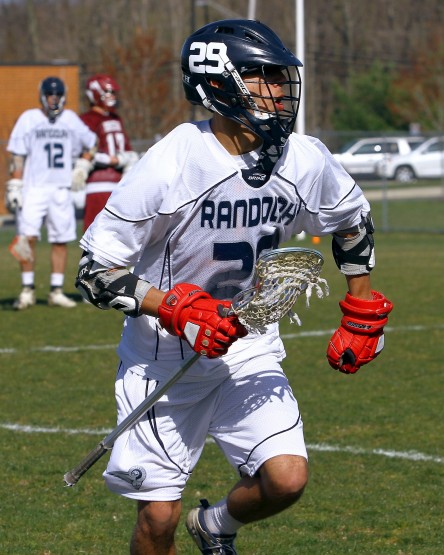 However, due to family commitments in the summer, potential injury, illnesses and any other unforseen issues, you probably do need 24 guys on a team. Also, the bigger the roster, the bigger the profit for the club. So the magic number of 24 makes some sense.  Anything pushing higher that 24, however, needs to be looked at more closely.  Part of your child's experience is not only wearing the cool uniform and playing with some new kids, but also having the ability to actually perform on the field.  And you only get that final experience by playing.
2) Who are the Coaches?
This is a tricky one.  Most coaches (especially for the younger ages) are college kids with plenty of playing experience.  While this is a great scenario in certain ways, as these younger guys relate well to kids, it can tough in others, as reliability is often an issue.
A few years ago in Annapolis, at a tournament with a club team my son played on, the young coaches overslept and showed up close to halftime during their first game.  Some of the parents had to coach and, needless to say, it wasn't what they signed up for.  This was not the "fault" of the Club, it was the fault of the coaches.
In any business, the Owner has to take responsibility for their employees, and in this case the usually docile program leader was understandably fired up.  And it's not an isolated incident, as this has happened in numerous clubs.  The flip side is an Adult.
Historically, some clubs used parent coaches, as they were always there and are very reliable, but there was a huge amount of "Daddy Ball" and their own personal favoritism.  These situations can get ugly, and fast.  Of course, there are Clubs, where there are Fathers involved, but in a class organization, it does not have to become an issue.  So what is the answer? I am not sure what it is, but I am sure what it shouldn't be… It shouldn't be anything but professional.
3. What does the club team fee get my child?
This issue differs a bit. Some clubs have a relatively lower fee and a first time player equipment package which includes a custom helmet, gloves and a uniform.  Once you buy it, you don't have to pay for it again.  Most others offer these on an a la carte basis, which gives parents the choice to buy it or not.  Generally, the all-in fee for coaches, field time, practices (approx 10-12), tournament fees and insurance, plus jersey, shorts, practice pinny and shooting shirt is about $1,000.  Equipment and fan gear is extra.
If you're paying more than $1000, I would definitely start exploring exactly where all this money is going.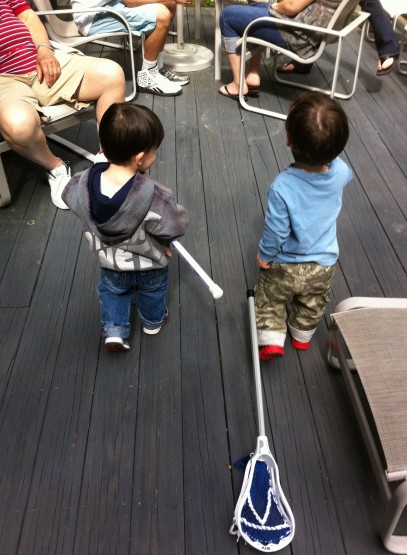 4. What happens after the Summer is over?
Most kids are asking, "am I on the team again for next year?" And the answer is almost always, "HECK NO, BABY!"
You will probably need to try out again sometime in the late Fall for next Summer.  These days, clubs are extending the rosters to play in the Fall and Winter in various Tournaments.  The rub here can come in that try outs for the following Summer fall in the middle of the Fall, and sometimes kids were paid up to play are eventually NOT selected to play in the Summer.  There can also be heavy try out fees for some clubs.  Sometimes returning players are exempt from paying a fee as they are given a courtesy.
And of course, some clubs not only charge a fee to everyone, but they have kids try out, tell the parents what spots were available, as well as what positions, and then when the results came out, it turns out the same of the teams that "needed" players actually needed NO ONE.  It's a classic money maker through try outs revenue stream.
As I stated earlier, every business has the right to charge what they like and turn a profit, as the business owners take the risks and provide the venue. However, there is a fairness that should to be associated with any business that involves children.
**Additional consideration should also be given as to what kind of communication do parents have with coaches and/or club owners, and do not accept the answer of NONE.  Also look at whether the club does try outs or invite-only team selections.  I am about to see first hand on how the invite only gig goes again, my first experience with this system a few years ago was a brutul mess.
Those of you reading this may say to yourself, "besides the need for a little shameless self promotion, where does he get his opinions and information from?", and that is a great question.  Here is the answer… Besides being a full on LACROSSE-addict, via having kids playing in various Clubs for the last several years and developing some friendships with other parents (there are some who like what I have to say), it is mostly the overwhelming love of my children who play the game they Love, that inspires me to write this stuff.
I have been a paying parent and sideline jockey at numerous club team events, often with different clubs, and have witnessed tryouts for more clubs than most people can remember.  I've experienced the scene in New Jersey firsthand, and I think I've learned a thing or two.
I hope my experiences and the questions I've raised have helped you take a deeper look at Off Season Lacrosse!