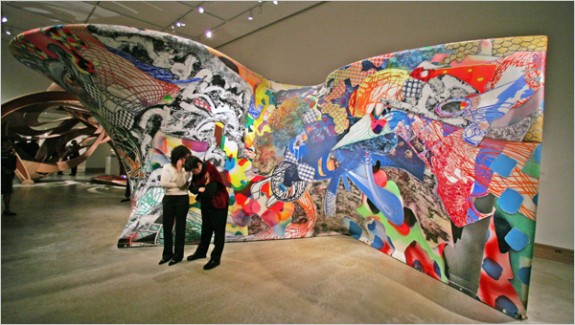 If you're into 20th century American art, or just art in general, you probably know who Frank Stella is.  He's been at it a long time, and his work is varied; some is wild and colorful, while other pieces are black and white and more austere.  As an artist, he seems to swing from heavily restrained and minimalist geometric influence to a more abstract creation period later in life.  A common theme of influence however seems to be universally occurring constructs or patterns, and his prolific ability to pull both structured and seemingly chaotic works from this single source is an interesting split.
Maybe this explains how he seemed to both love and hate lacrosse!
Stella learned the game at Philips Academy Andover, which is also where he first saw it played.  By the time he graduated he was a starting varsity  attackman who had been named third team all New England: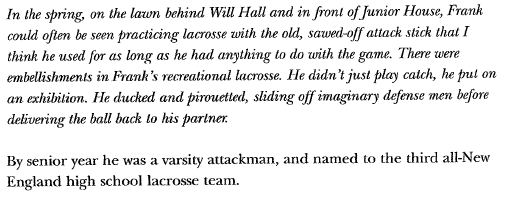 But Stella wasn't done there.  He went on to Princeton (because they offered better art classes than Harvard or Yale "Harvard was too close to home" and he knew too many people going to Yale. "He knew almost nothing about Princeton and decided that was good enough reason to plan on spending the next four years there.") where he really began to focus heavily on his art.  Lacrosse wasn't going to be in the cards for long, but from the sound of things, Stella was pretty talented, albeit not all that interested: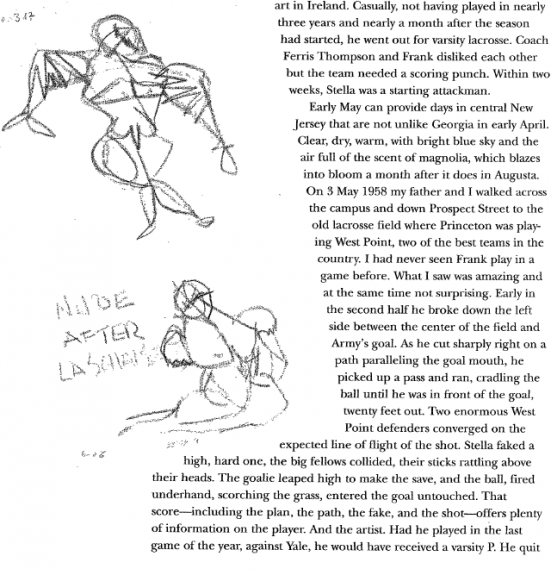 I think we've all met a couple of guys out on the field like that before!  For Frank Stella it seems lacrosse was only played because it was fun, and all the other stuff just got in the way.  The game was good, but the trappings didn't suit his tastes.  Frank Stella, the original Anti-Bro!
Big thanks to David Weinberger for alerting me to this and sending in a TON of great info.  AWESOME stuff!
All of the above info is courtesy the book, "Frank Stella An Illustrated Biography" by Sidney Guberman published by Rizzoli International in 1995.