[rwp-review id="1″]
Company: Maverik Lacrosse / Product: Metrik / Price: $84.99
Since we didn't have one laying around the office, and I couldn't get my hands on one quick enough, I ordered a new grey Maverik Metrik from Lacrosse.com. When it came in, I had to check twice, the head is much grey-er than I expected and I thought it was black at first. This doesn't effect my score because I like the color regardless.
Let's dig in…
Appearance… +9.0
The Metrik is by far the best looking head yet from Maverik. I was really impressed with the overall design, the face shape reminds me of a slightly elongated Clutch and is quite similar to the STX Surgeon.
It comes in the featured dark grey, yellow, lime green, orange, red, Carolina blue, black, and white, all adorned with the chrome Maverik logo on the throat. At first glance I thought it was a little too gaudy, but after holding the head, I think the bling on the front really adds to the head.
Overall I think the Metrik is a sharp, narrow head that could prove great for all positions. The throat is a bit short, but the shafts if have used with it snuggly stay put. Nothing is more annoying than a loose head, and the Metrik hasn't given me that problem.
Stringing… +9.0
I wanted to give it a solid 10/10, but the size of the side wall holes made it a little tough on the fingers, and taking any two strings through the same hole is near impossible. Although the majority are narrow, the top side wall holes are wide enough to call for a double knot to keep from pulling through. The bottom hole are spaced perfectly and are the right shape for four leathers if you choose.
With 17 sidewall holes, you have all the necessary spots to customize the pocket of your liking. Compare it to a Clutch with an extra hole at the bottom. I didn't take any points off for only having 4 top string holes because I only use 4 anyway, I think any more is just overkill.
Stiffness… +9.0
This bad boy has just enough flex in the scoop and walls. It's a very solid head that seems like nothing could warp it out of shape. It's reinforced in all of the right spots to allow a little flex to keep it from breaking, but it really doesn't have much give. Even though, to me, it's ideal for gb's, it's probably not great for faceoffs except for the narrow pinch.
Durability… +10.0
I've scoured the web and asked everyone I know that has used one and no where could I find a story of a broken Metrik. Maverik United has been using them on the LXM Pro tour this fall and I haven't seen one come off the field in pieces. I believe the stiffness of the head, and overall reinforced structure make the Metrik one of the most durable, elite heads on the market. The strong lip makes great for ground balls, and the curve of it appears to add insurance to the longevity of your top string.
Value… +8.0
Coming in under $90, the Metrik is on the higher end of heads on the shelf, but it is a top shelf product. I expect to see a ton of them on the field this spring in the high school game, I'd recommend this head to any solid high schooler or adult looking for a head great for attack but strong enough for a d-man. It's a light head that is hard to break, I'll update this post if it ever passes away (knock on wood).
I'm loving this head so far, I'm going to keep the StringKing Type 1s mesh in it until box is over, then it's going to get a top-shelf traditional treatment. $85 is a solid price point for the Metrik, if it was slightly cheaper it could really set itself apart from the rest of it's class.
 Overall…9/10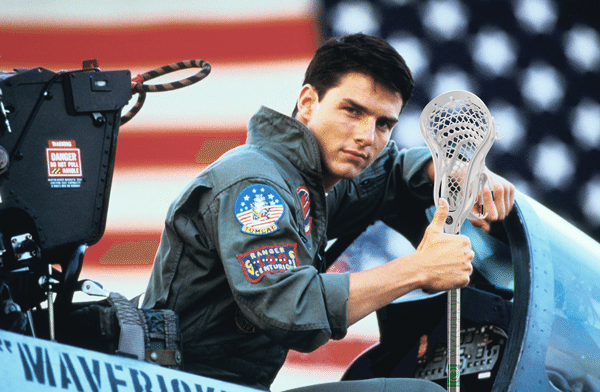 In my opinion this is Maverik's best head by far. This head truly does deserve a 9 out of 10, it's a prime example of the upper class of heads. I'm really happy with my purchase and it holds a place in my heart right there with the Revolution line and Clutches. Like I said, this is a great head designed for the best players.
The price matches the performance, so if you're looking for a head that will go the distance and help elevate your game, try out the Metrik. At first I wasn't a Maverik guy, but after having a lot of luck with the Metrik and Wonderboy shafts, I can definitely say I'm sold.
Grab one, like I did, at our partner Lacrosse.com. Prepare for greatness!