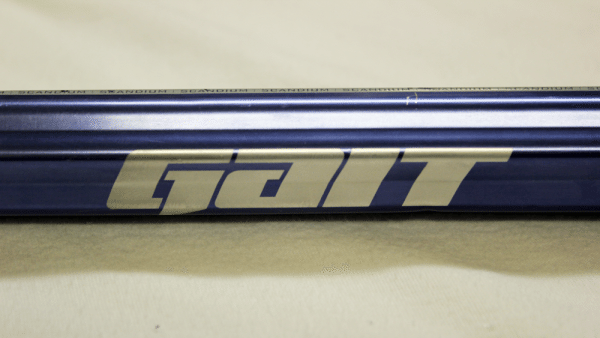 [rwp-review id="1″]
Company: Gait Lacrosse / Product: Scandal Shaft / Price: $84.99
Editor's Note: Please welcome Jon Mundy to our Gear Reviews. Jon is the owner of Elite Lacrosse, a local lacrosse training facility and still plays lacrosse way more than any of us wish we could – he actually even balled it up with us during Lax Vegas last fall. 
I was approached by LAS to do the gear review because I run a local lacrosse player training business, called Elite Lacrosse. As a personal coach/trainer I have a stick in my hand at least 40hrs/week.
I really liked the shaft from the start. It is really light, has a good feel, and I prefer a smooth finish rather than grippy. I tested it out during training sessions at the gym, passing, catching, shooting, and playing defense our clients. We also play indoor box lacrosse twice a week so I was able to play very physical lacrosse with the shaft.
Appearance… +7.5
I really like the overall appearance of the shaft. It is the classic octagon shape, the 45 degree angles are concave rather than flat, and the shaft as mentioned earlier, has a smooth finish. I personally prefer a flat 45 degree angle on my shaft. I feel like it is more durable and has a better feel in your fingers. The shaft got dinged up pretty quickly and easily too, I feel like this was partially due to the concave 45's.
This shaft also comes in a few different colors and personally, I love the classic look of just the logo and a one color shaft.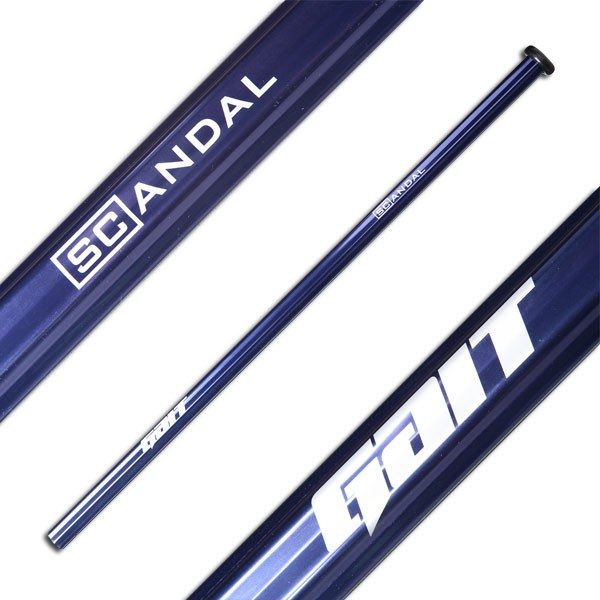 Grip… +7.5
I am partial to a smooth stick rather than all the new grippy sticks out there today. I feel like the smooth shaft is significantly faster in your hands than the shafts littered with grip. I don't like any drag or friction in my hands when I dodge other than the tape I put on my stick.
While the Scandal has a smooth finish, I'm not a fan of the concave edges. As I mentioned before, I think it messes with the structural integrity of the shaft and makes it easier to ding up and break.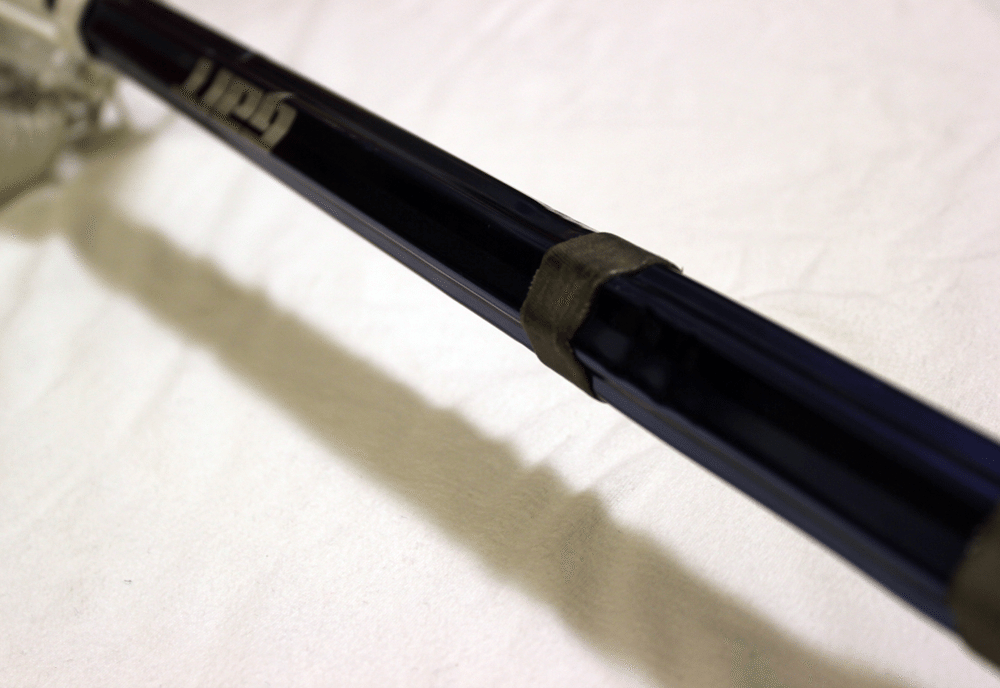 Weight… +10.0
At 5.3 ounces even with the trademark Gait end cap on, it's SUPER light. I was even surprised with how light it was. As you will see though, this super light weight may come at the sacrifice of the durability.
That said, this could be a great stick for someone a little younger who would like a little lighter shaft. I was able to dodge, switch hands and fire off shots without even a second thought of how much the shaft weighed.
Durability… +2.5
For a scandium shaft, this wasn't anywhere near as durable as you'd expect. From everything I've heard, Scandium shafts are harder, and therefore a little more brittle. This seemed to dent as easily as an aluminum shaft and the wear and tear is very apparent if you simply give it a once over.
While this one didn't break, we had one break during a 3v3 Men's Chumash Tournament held in our gym over Christmas break. Not a very good start to a review to see someone break the same shaft you are about to test out. The next three images are all close-ups of some of the checks and dings (EN: beauty marks!) left on the shaft.
Value… +5
At $84.99, it is actually fairly well priced, as sad as that is to say, I probably wouldn't pay more than $50 for this shaft if it was for my own use. You still have to weigh in the fact that it isn't very durable for higher level players.
For a youngster though, it's not that bad. $85 is a solid price for a shaft when you look at others on the market priced upwards of $200.
Overall… 6.2/10
I think a 6.2 is pretty misleading with this shaft. Yes, it's not that durable and we've even had one break in our gym, but I would still say this is a great shaft for younger players. Youth and even most high school players won't be playing as rough as I did with the shaft or even just see as hard of checks as I saw.
Combine that with a fairly low-priced shaft, and you have yourself a great set-up for well-priced stick.