Happy Thanksgiving, everyone!  What else is there to say?!?!  It's a great day for giving, friends, family, food, and all-around awesomeness.  We wish you all the best out there in LAS land, and hope that as you enjoy good times with close ones, you also remember to spend some time doing something good for someone you don't even know!  We all have a whole lot to be thankful for, so spread the wealth and help your fellow man!  That's really the basis of Thanksgiving anyway!
Most people are thinking Turkey today and not much more…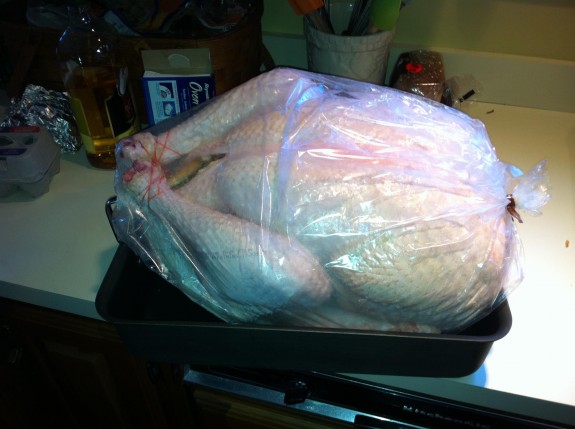 but not everyone!
The Willson family is laxing it up this morning before getting down to business at the dinner table!  Love it, Dan!!!!
If YOU and your family are playing a little lax today, send us a pic and we'll add it to the post!  Next year LAS Family Lacrosse Games will be in full effect all across the world on Thanksgiving!  Only 365 days to get ready!!!!!!