Editor's note: Please welcome Hawai'i high school lacrosse players Lincoln Liesemeyer and Kai Bostock to the LAX Network.  We've shown video of Lincoln before, and the kid can clearly play.  Now he's back with a lot of interesting info on HS Lax out on the Islands.  It's not quite International Lacrosse (although Hawai'i used to be an autonomous nation) but it's close.  And it shows the game is growing all over the globe, so it fits!
________________________________________________________________________________________________________________________
When you think Hawaii Lacrosse, I'm sure the first thing that comes to mind is the incredible tournament that we host each year (by far the best in the world).  But we're here for something different: Punahou Lacrosse.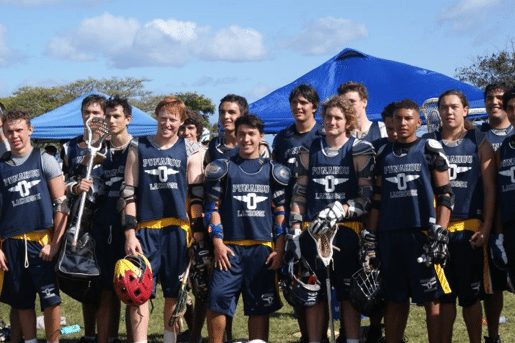 Punahou School is a private Kindergarden- 12th grade college-prep school located in Honolulu Hawaii. Punahou boasts the country's premier high school athletic program (ranked first by Sports Illustrated in 2008 and 2009, and second in 2011), is academically comparable to some of the finest prep-schools on the East Coast (think Exeter), and has produced such notable alumni as President Barrack Obama, AOL-founder Steve Case, and Hiram Bingham III, the discoverer of Machu Picchu and also widely recognized as the actual Indiana Jones (the story is loosely based off of Hirams adventures.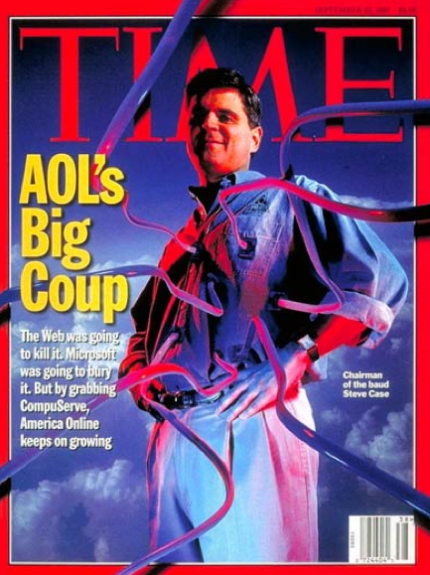 Our club lacrosse program at Punahou doesn't fall far from the tree, finishing near the top of the six-team, 8-year-old Hawaii league since Punahou's first year of involvement was all the way back in 2005.
We are now entering our fifth season with an all-star group of coaches, an enthusiastic group of players, and some much-needed school funding.
Kai Bostock (Goalie) and Lincoln Liesemeyer (Club Vice President) will be updating the Lacrosse Allstars Community with stories, pictures, and some video blogs on our quest to play good, look good, win a Hawaii lacrosse state championship, and have fun!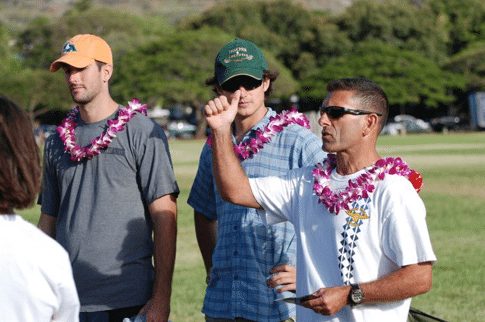 More soon to come…