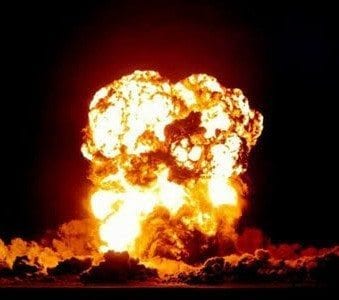 The heat is on and doesn't seem to be going away anytime soon. Don't you worry, we have a cornucopia of tank tops for you to choose from in your quest to stay cool the rest of the summer and well into the fall as you head back to school!
Feast your eyes on THE MOST PATRIOTIC LACROSSE TANK IN AMERICA. You now have the freedom to lax. We released these bad boys back in early July and lucky for you, there are still a few left over. Make sure to snatch yours up before we run out!
Just in time for the August lull of summer and the back to school vibe of fall, the Dye Master Tank celebrates the innate creativity within our sport and within our equipment. Royal Blue is LaxAllStars.com's own dye color of choice.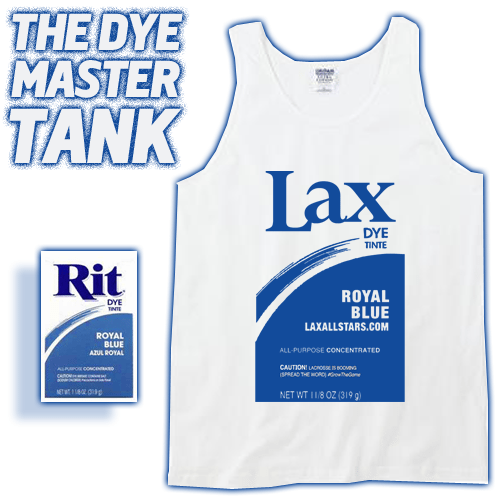 Work on finally killing off that farmer's tan with the LAS Logo Tank, featured in our very popular Lax All Spring Combo. Made from 100% cotton, this tank will keep you cool, while letting you rep the brand you love! It's great at the gym, at a dorm party or just for hanging out and hitting the books.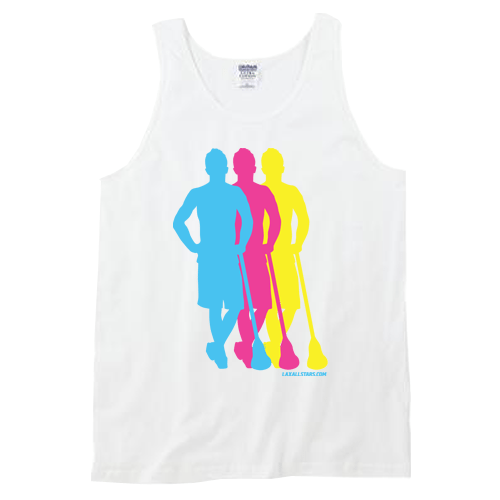 Outside of the hot sellers in the store already, we are releasing a couple more that will be exclusively on pre-sale, with a guaranteed ship date before the end of August (assuming you order them before the end of August of course!).
Every athlete needs a sleeveless version of the Gold Medal Tee. Whether you're relaxing lakeside or hiking through the sun, a Tank Top like this will help you rise to the next level.
If you can't get rid of your farmer's tan with a wardrobe of these tanks, we can't help you! Check out these and a lot more, exclusively in The Lacrosse Shop.