In today's Hot Pot I will take up the time-honored tradition of complaining about "snubs" in this year's NCAA tourney.  Which teams didn't get in that deserved to?  Who was left at home when they should be dancing?  And who got in to the tournament and then got "rewarded" with super tough first round games?
I'll start off with the NCAA D1 bracket, where I have already made predictions on winners:
UMassis the easy choice for complaining in D1, but let's look at their draw a little close, shall we?  Other than the #1 (Loyola plays Canisius) seed, every single first round game is tough.  Even the #2 Hop – SBU game could be really tight.  So a first round match up with Colgate is actually pretty decent.  And they still get to play the game at home.  AND if UMass wins, they play the winner of Duke – Syracuse, which isn't really all that bad either.  Basically, UMass looks like they got screwed with a #6 seed, but in reality they didn't.  Weird how that works out.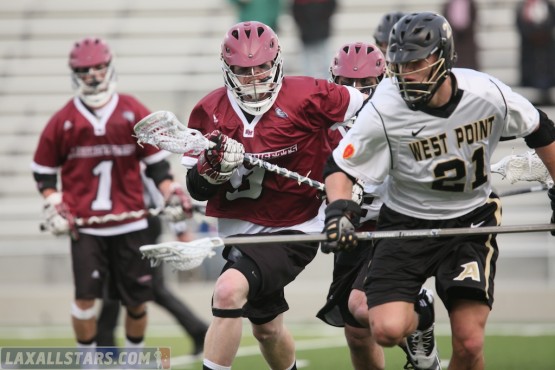 The teams that TRULY got snubbed are Cornell… and Denver.
Cornell gets the snub nod because they were, in my opinion, the single best team left our altogether.  But Cornell had opportunities to make the dance, and just didn't capitalize.  So even this doesn't look like much of a snub.  But then you get to Denver… and here is where my true crazy comes out.
Denver played a ton of close lacrosse this year, and are in top form right now, but they have to play at UNC in the first round.  If Denver wins there, they face Loyola.  Yes, Denver was 8-6, but four of those losses were in OT, the fifth was a 10-9 loss to OSU to open the season and the Pioneers lost a game to Loyola 12-9.  No one wants to play the Pioneers right now, and yet their path to the Final Four is decidedly tough.  A second round match up with the #1 seed that beat you twice during the season makes for great TV, but a tough road if you're Denver.
In NCAA D2 lacrosse I could go on and on about all the teams that got the shaft and were left home, but since the tournament is expanding next year, from the current set up of four teams to eight teams, I'll keep my complaining in check.  My top four teams are all going, the poll's top four teams are all going and Laxpower's Power Rating top four are all going.  They're all the same four teams.  I would have loved to see Merrimack , Adelphi or Seton Hill get a shot as well, but this year D2 was pretty close to perfect… for still only being a 4 team tourney.
NCAA D3 is where the snubs get their most interesting!  In D1, the parity and talent levels are so high and so even, it's hard to call anything a true snub this year.  And in D2, the limited field and excellence of the Top 4 make for less than convincing arguments… but D3 is a totally different story!
When teams are seeded for the D3 tourney, travel is taken into account.  So basically, if a #3 seed would have to travel 600 miles to play their first game, the committee can change the bracket… and this means that #3 seed might be playing a #4 or 5 seed in the first round.  This is also why the D3 committee does not make the seeds public.
The most obvious snub in all of D3 is Goucher.  You're probably saying "that's not possible, Connor.  They made the NCAAs.  How is that a snub?" and it would be a fair question if 24SevenLax hadn't already explained it.  HUGE snub for Goucher.  Make sure you check out 24SevenLax for more on that.
So who else got snubbed, you may ask?  Let's get to it!
Stevensis another candidate with a tough spot in the bracket, who had a great year on the field.  They won the Empire 8, only lost two games (to Tufts and St. John Fisher) and have to play Springfield at home in the first round.  It's better than Goucher having to travel TO Washington College (whom they beat 8-6 in the regular season!), but it's still a challenging first round game.  And if they win?  Stevens heads to Cortland, the #1 team in the North, sitting pretty at 18-0.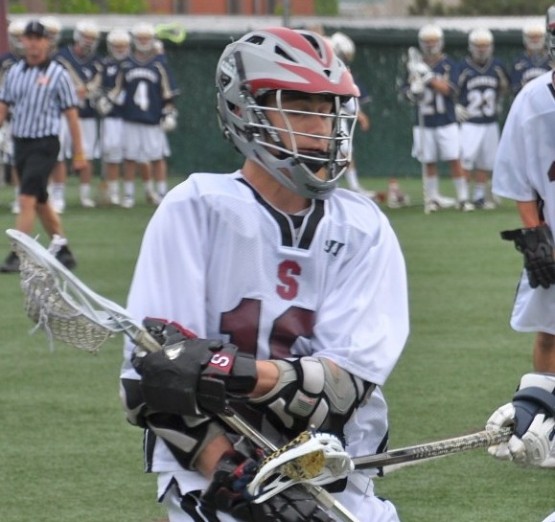 The highest rated team left out altogether in D3 has to be Roanoke, although I can see why they didn't make it.  They had no wins over top 20 teams, and some of those losses were super close.  What killed Roanoke was a loss to W&L in the ODAC semifinals late in the season.  So even though Noke was a Top 20 team, they just didn't have any big wins to help them make their case.
Overall, the NCAA selection committees did a really good job of selecting the fields and creating match ups.  As I laid out above, there were a couple of questionable decisions, but in general, the tournament brackets were each set up quite well.
The fact remains that if you want to be the best, you have to beat the best, so as long as your team got in, you've got a chance.  Playing a top seed early can be rough, but it can also give a team some much needed confidence.  Basically, if you've already beaten Loyola or Salisbury, the rest of your games will seem manageable too.  It's fun to look at the "snubs" and offer up a little opinion, and it only gets me more excited for game time.
The D3 NCAA tournament kicks off today!
______________________________________________________________________________
LACROSSE IN OTHER NEWS:
– Minnesota and Edmonton take NLL Western Finals to Twitter | SB Nation Minnesota
– Where did Syracuse's Bobby Wardell come from? | Syracuse.Com
– Maryland playing at less than full strength | Diamondbackonline
___________________________________________________________________________
LACROSSE VIDEO OF THE WEEK:
Billy Bitter is great for the game of lacrosse.  I've had the pleasure of seeing him work in person (when he visited my freshman team for a day) and on video, and he isn't out there whooping it up or being super serious.  He just drops knowledge and is approachable, and if the kids listen, they are guaranteed to learn a lot.  Billy is all over the place too, and this means kids all across the country get the chance to meet him and learn from him.  In the video below, Billy is working with Total Lacrosse out of Missouri, and I hope these kids realize just how lucky they were to learn from a player like Bitter!
Growing the Game one split dodge at a time!  Wall ball, practice and always having a stick in his hands.  Simple and true!