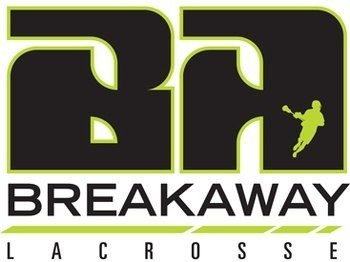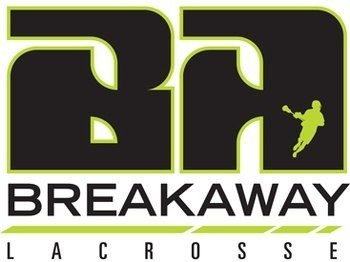 As we get closer to the First annual Salt Shakerz Invitational (June 25, 26 in NYC —  (get more info at laxoften.com) the Shakerz want to give LAS readers a continuing taste of what to expect at the tourney by highlighting the different teams that will be coming to the tournament.  Today we're focusing on Breakaway Lacrosse out of Latham, NY!
First of all, what's in a name anyway? What is your team name and how'd you pick it?
Breakaway Lacrosse is a Lacrosse specialty store located in Latham, New York. They are our sole sponsor and manage the club from rosters, schedules and payments to equipment and uniforms.
How did you get started? (Tell us a little bit about your club)
Breakaway has always sponsored teams headed to tournaments throughout the northeast. It provides local players the opportunity to travel and play against top talent during the summer in a more relaxed atmosphere than the normal lacrosse season.
Where are you located?
889 New Loudon Road
Latham, NY 12110-2106
How would you describe the club lacrosse scene where you're located?
The capital district is home to the Mohawks Lacrosse Club, the oldest lacrosse club in America. Many players on the Breakaway Club Team also play in the Mohawks summer league allowing us to sharpen our skills during the week before traveling to play in tournaments.
How many people are on your team, part of your club?
Roughly 40 people will play for Breakaway Lacrosse in at least one of 5 different tournaments this summer.
Who is behind the team? (Founders, captains, sponsors, etc.)
The team is sponsored and founded by Breakaway Lacrosse!  It is managed and player coached by Jeff Serge and Steve Kennedy.
What makes your team different, and/or stand above others?
Breakaway Lacrosse puts together their summer club tournament team as a way to give back to their customers and grow talent in the area. Each tournament is only $50 a person allowing elite local players a chance to improve and test their skills at a reasonable price.
How is your team looking for the 2011 season? Do you have a 2011 Schedule?
For the 2011 season Breakaway Lacrosse will be playing in tournaments in New York City NY, Cape Cod MA, Glastonbury CT, Ipswitch MA, and Boston MA.
What are you guys looking to improve on in 2011 both on the field as a team, and off the field as a team/organization/club?
This summer we are looking to expand our schedule to include as many tournaments as we can. We want to allow as many players as we can the opportunity to travel and compete in a tournament as well as gain exposure for a great lacrosse store.
Are you guys a team that focuses on its gear and uniform? If so, any new developments we should know about? Anything special for the tournament?
Breakaway Lacrosse will be designing and printing the uniforms for the summer club team. We don't have a final design yet, but they will look good as always.
What brought you to the Salt Shakerz Invitational?
We wanted to play in as many tournaments in the northeast as possible, and this one fit perfectly in our schedule.
What are your expectations for the tournament? Any idea what the competition will be like? You feel like making a prediction about your chances?
We are expecting a very competitive tournament. There are a lot of great players in the NYC area, and we are looking forward to the challenge.
Tell us a bit about your upcoming trip to NY. Will you be staying in and around the city?
Most players have friends or relatives in the area, so most people will be crashing on the floor someplace.
You've got quite a few off-the-field opportunities in NYC (including the Tournament After Party on Saturday June 25 at Mad River Bar & Grille, located on the corner of East 83rd Street and 3rd Avenue—more to come, check laxoften.com and LAS soon for details), What are you most looking forward to and why?
One of the highlights of summer tournaments is getting together with friends you haven't seen in a while, there's nothing better than a cold beer after an afternoon of good lacrosse.
Check out Breakaway Lacrosse for more info on their team!