We were able to meet hundreds of new people on our Grow The Game Tour, one of those was Ken Clausen. While in Montana, he gave an announcement at the camp about Lax Stache Madness, Ken's annual event that raises funds and awareness for the Headstrong Foundation. We saw firsthand, how passionate Ken is about this cause. With the Lacrosse Mustache Madness in full swing and Movember, or No Shave November, having just started, we wanted to join this great cause and give all of you Lacrosse All Stars a chance to win some sweet prizes while growing a mustache and supporting the Headstrong Foundation. Talk about a win-win!
From now, through the end of November, we invite all of you to join our team in the Lacrosse Mustache Madness – Lacrosse All Stars. As soon as you join, we will feature you on our page with the other supporters so everyone can meet the Team Lacrosse All Stars participants.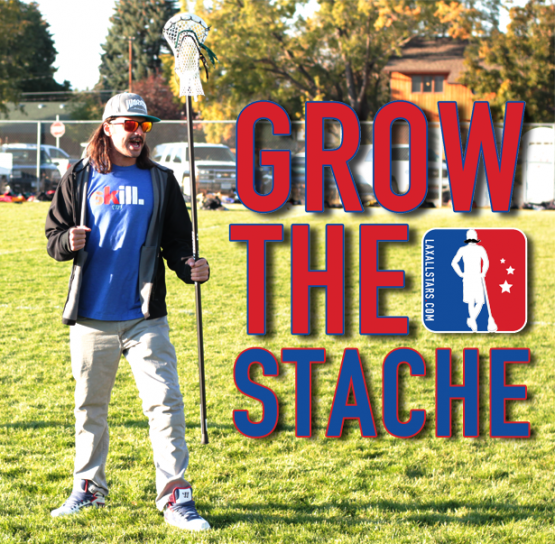 Alright friends, now it's time to stop reading and start growing your stache! Head over to the sign-up page to join up with Team Lacrosse All Stars, then make sure to spread the word and get your family and friends to support you. Have fun!