11:00AM – Woke up to a quiet hotel, so I thought everyone got up and left me. Turns out I was the first one awake! Late nights will do that to you.
11:30AM – published the Day 2 post.
12:00PM – Rory, Dave and I throw our GTG shirts and Man Bros on and hit the streets.
12:10PM – First stop: Coffee and… Breakfast. Still very impressed with the Thai coffee.
12:40-2:30PM – Back on the streets walking without a destination. Checking out street markets and other sites.
2:35PM – stepped into a convenience store to get drinks and some A/C.
3:00PM – Meeting up with the other guys at the hotel. Quick rest and we'll head back out.
4:00PM – Heading out to check out an electronics superstore. Someone better buy an iPad 2.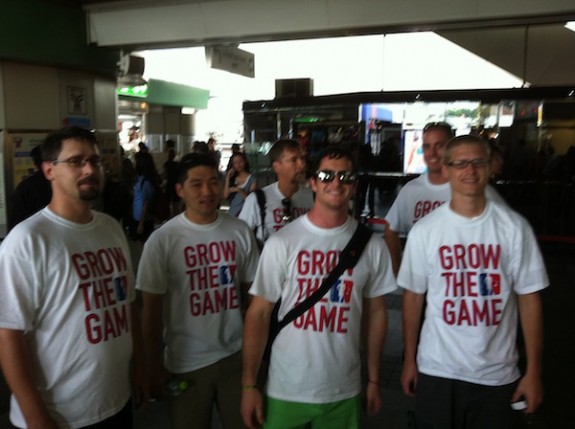 5:00PM – Time to try some Thai Pancakes! (Video pending…)
6:00PM – Heading to practice. Different facility than yesterday.
7:00PM – PRACTICE!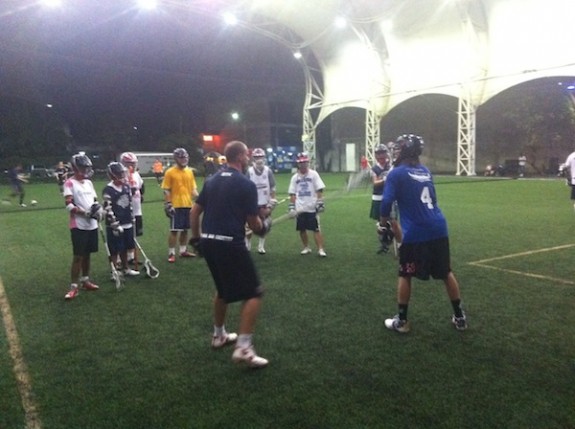 9:00PM – Time to eat! Japanese cuisine tonight.