Beginning today, Lax All Stars will be camping with Rhino Lacrosse all summer long. We hope you're excited because we are! My name is Krieg Shaw and I'll be your host for the LAS/Rhino Summer Tour, traveling the country and documenting the journey on LaxAllStars.com.
Here. We. Go.
This week we kick things off with the first camp of the season in West Linn, Oregon. You want the best the lax world has to offer? Well, get ready for a big dose of Ryan and Casey Powell, Brian Dougherty, John Galloway and Joel White. What a line up! If you're a high school player and you aren't attending this camp, you are missing out big time. I would recommend running over to RhinoLacrosse.com to sign up for one later in the Summer while you still can!
Check out this video that Rhino Lacrosse put together to learn more about the camps:
Every journey starts with a step, and today I made the long drive from Boise, ID to Portland, OR to crash at Co-Founder Ryan Craven's pad before the camp kicks off tomorrow.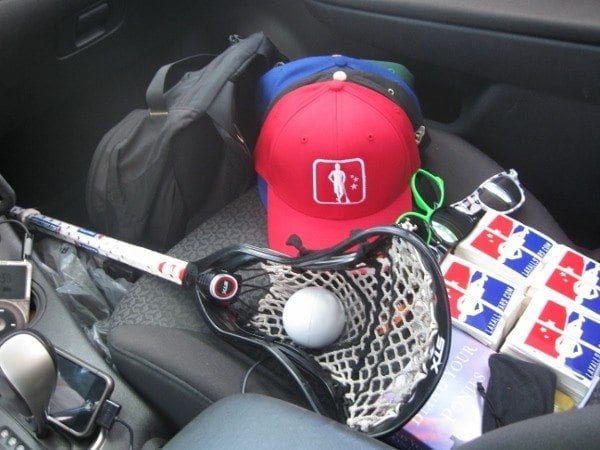 Stickers, Man-Bro sunglasses, LAS apparel, hats and a fancy looking wand from 1Lacrosse… we are ready to go!
As I said, LAS will be at the Rhino Lacrosse Camps throughout the summer – helping out, laxing, and growing the game as best we can! Make sure to look for the guy in the LAS t-shirt if you're headed to one of the camps this summer. We'll have some sweet opportunities for interviews and giveaways for all the campers!
Alright, that's it for now. Come back each day to follow us on our adventures as we travel around the west coast for the Rhino camps. We'll be making stops in West Linn (OR), Seattle (WA), Boise (ID), Flagstaff (AZ) and Bend (OR).