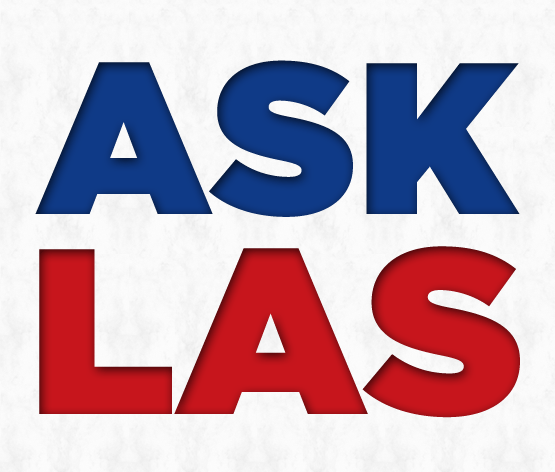 Do you have a burning question that your friends just won't take seriously?
Are you obsessed with what would happen if Rob Pannell transferred from Cornell to Binghampton? Need to know if a really good high school team from Long Island could beat the worst team in D1? Curious as to why you can't throw your stick at someone on the field?
Perhaps you and a friend are even stuck in an argument that relates to lacrosse, and you need someone to step in to mediate, and provide some "serious" answers… whatever the reason may be, we have you covered.
You submit the questions or the arguments, and we get you the good stuff. The final word. Different writers from across the network will chime in with "advice" and "knowledge" to help you out. We'll just assume you want it.
Got a ridiculous question NO ONE else will answer or entertain? Submit it to the team at LaxAllStars.com, and we'll put our biggest, bestest thinking caps on.
Our first question in this new Series is from Austin Colaizzi out in Colorado, and it's less than ridiculous, but still oh-so-stellar:
Our team enjoys wax mesh a lot, but given the extreme weather changes in Colorado, we can not seem to find one that does not bag out when it is hot, but then get hard, and shrink up, when it is cold. I am looking for a piece to try out that you think would best suit these conditions, and be least affected by the moisture. Any advice?
Austin, great question! Connor Wilson here, and I'm going to tackle this issue head on for you. All honesty, no nonsense. Let's settle this…
First off, let me tell you a little bit about how much I hate heavily waxed up mesh. I hate heavily waxed mesh a lot. It definitely keeps water from interfering with my game, but it can also do exactly what you said: harden up in the cold, and bag out in the heat. Also it picks up dirt and debris like crazy. Those plastic modcrosse pockets are great for beginners, but I don't want to replicate that in my gamer with a rock hard piece of wax just because it's cold out. I feel your pain. I also hate the heat induced crab net. Not a good look.
I've found that no really waxed up piece of mesh will not harden or bag, at least to a certain extent, in extreme conditions, and you definitely get those out in Colorado. However, as a piece of wax mesh breaks in, and loses some of the outer wax coating, this hardening and bagging definitely seems to diminish. Have you noticed that as well?
For example, when I first got a piece of MarcMesh three years ago, I actually did not care for it, and felt like I had just flushed $30 down the toilet. It was too tacky, and hard, for my preferences, and I didn't get what all the hubbub was about. However, after playing in a mud pit of a tournament in New Orleans, I had to wash it off, because it was brown with dirt, and starting to grow grass.
I proceeded to run the fully strung head under hot water for 5-10 minutes. This peeled some of the outer wax coating off, along with all the dirt, the mesh softened up, and my pocket became a whole lot more consistent. The noticeable difference between hot and cold performance diminished to almost nothing. It became the best piece of mesh ever. Then I gave it to a kid in Europe last year. Dumb move on my part, but hey… GTG, right?
I've had similar experiences with other pieces of wax mesh as well. HEAVILY waxed up pieces suffer the most in extreme conditions, while less waxed up, or older pieces, seem to handle the changes much better. I feel the same way with hard mesh, and rubberized mesh. Anything with a coating that reacts to temperature changes will change with the weather. The less coating, the less change from temps. That actually makes sense.
Does this mean your sticks may be more susceptible to changes from wet conditions and rain? Sure it does. But it's a lot easier to tighten up your bottom string a little bit in the rain, than it is to completely adjust the way you play simply because the hardness of your mesh is being dictated by whether the air is too hot or cold.
In the end, I'd recommend peeling some of the wax off of almost any waxed product by putting it under, or in, hot water and then stretching the mesh for at least a couple of minutes. Then you will have a piece of mesh that still resists changes in wetness, but doesn't completely change because of the temperature outside.
Not a good enough answer for you? Well, 24SevenLax is going to put waxed mesh through the ringer again, with an even more thorough review, so keep your eyes peeled for that!
I'm also trying out some of the newer Throne mesh (hadn't tried it in a while), and I'm liking that so far. It's a nice middle ground, and isn't overly tacky or waxed.
Sweet image work by Nate Weigel. Thanks Nate!