Lacrosse may traditionally be a spring sport but that doesn't mean it's always played in beautiful weather.  As we head into fall, many dedicated players are soon to be working against the elements. Whether it's rain, snow, high winds, or the bitter cold, here are a few tips to help you get the most out of the weather and keep you warm.
1. Latex Gloves
Keep a a few pairs of latex gloves in your bag and slip a pair on underneath your lacrosse gloves to help trap some heat and keep your hands warm and loose.  Disclaimer: Latex gloves will trap moisture and sweat which will cause your hands to shrivel up and prune.
2. Tape your Ear Holes
Another trick to help you out on a cold day is to take some athletic tape and cover the ear holes of your helmet with it.  This will help combat the wind which can be quite chilling and annoying.  It's surprising how much warmer you'll be with just a couple pieces of tape added to your helmet.  Not to worry, you'll still be able to hear everything on the field!
3. Clothing – Dress Smart
My final tip is to dress smart for the conditions but not to overdo it.  I recommend a tight fitting compression long-sleeve shirt and possibly leggings if you want to go that route.  Once you establish a solid warm base layer, you can build from there and add additional clothing to further your insulation.  Find a happy medium where you'll be warm enough but not immobilized like Randy from A Christmas Story.   If your have extra room in your cleats, an extra pair of socks is a smart move to keep those toes warm.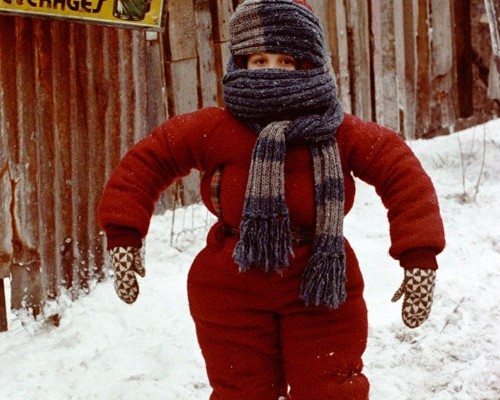 Thanks for checking out Lax Hacks!  Be sure to check back for more helpful tips and tricks to save you time, frustration, and potentially money.  If you have a great tip you think we should share, feel free to share it with us via the LAS Tipline. Is there a problem you keep running into and want to find a way around it?  Just ask and we'll see what we can come up with.