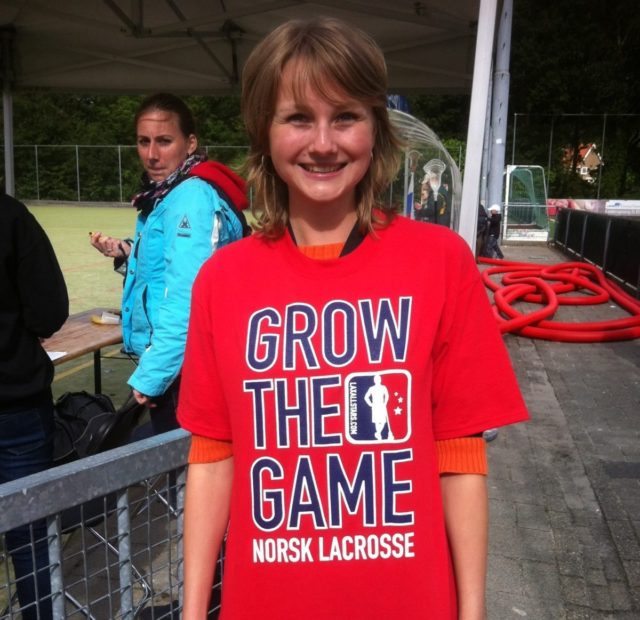 Each week we feature a superb lacrosse photo from one lucky LAS reader. If your photo gets selected as Photo Of The Week, you win some awesome swag from The Lacrosse Shop!
This week's photos come to us from Kevin Owens, who is playing for Team Ireland in the 2012 European Lacrosse Championships in Amsterdam. Congrats to Kevin and the boys on their win over Slovakia today, and good luck against Germany in the quarterfinals!
Kevin snapped a GREAT photo of a real game grower from Norway. And wouldn't you know it? She's rocking one of our T-shirts!
Nicely done Kevin! And nicely done, NORWAY!
Great effort with Ireland, Kevin, and keep it up! Hit us up with your mailing address so we can send you some sweet LAS goodies.
Got a GREAT Lacrosse Photo? Submit your best shot to us!