Each week we pick a superb lacrosse photo from one lucky LAS reader and feature it as Photo Of The Week.
This week's photo stars Brandon Bertone, Face-off Specialist for Team LAS and the official CEO of Fun at the Lake Tahoe Lacrosse Tournament. Brandon arrived in Tahoe ready to fist pump and show everyone at the tournament a good time.
Tell us what Brandon is thinking in this photo and you could win yourself a brand new Dye Master Tank from the The Lacrosse Shop. Comment below to enter. May the best caption win!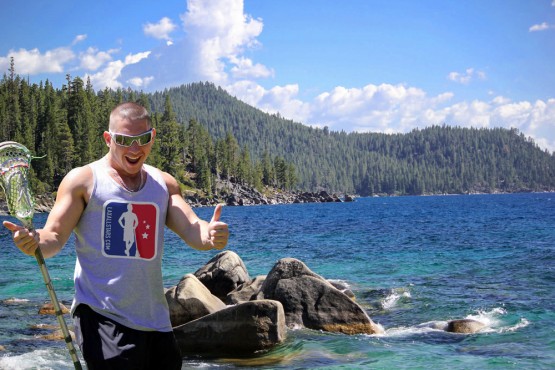 Brandon helped LAS change Lake Tahoe forever…