Someone came to us with the idea of filling out a Sweet 16 bracket based on the lacrosse teams at each competing university. We – err, I – thought this was a great idea for a number of reasons. The most notable being that around this time of year I admittedly am watching A LOT more basketball than lacrosse. (Editor's note: Really, Jeff?  Really?)
Hey, it's MARCH MADNESS BABY!
So, here we are with eight big games over the next 2 days, and my real bracket is screwed. Time for the lacrosse version. Let's roll through the Thursday and Friday games first. We'll tally our points up on Friday night and play again during the Elite Eight.
Note that I've included the time (ET) and channels for these games for your viewing pleasure!
THURSDAY, MARCH 24
7:15 p.m, CBS: San Diego State Aztecs vs. Connecticut Huskies
— KEMBA DOESN'T PLAY LAX
SDSU is an up and coming team with a 4-5 record on the year. Their biggest win so far has been a 10-6 win over the Arizona Laxcats. Meanwhile, UConn has yet to play an official game this year. They have some home grown CT talent that could give the Aztecs a run for their money, but I've got to give the nod to SDSU on this one. They're 9 games into the season and not about to let up against a few Kemba Walker fans.
7:27 p.m., TBS: Florida Gators vs. BYU Cougars
— RISE AND FIRE!
Gus Johnson would announce this game. BYU is rolling along and even with their recent loss, they're the heavy favorites here. Florida is looking up since last week's victories over wins over Chico State and Washington, but BYU is the better contender this year (IMO).  The Cougars will show up with their flag, plant it in the middle of the court and probably do the dougie on your floor. Then they'll probably beat you. All in good fun though, right! BYU is looking hot in this bracket.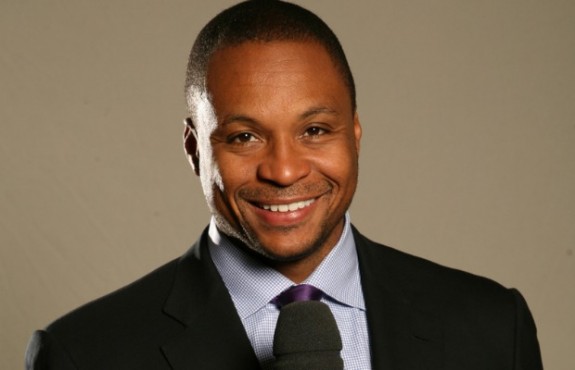 9:45 p.m., CBS: Duke Blue Devils vs. Arizona Wildcats

— MICKEY MILES VS. JOHN DANOWSKI
No contest here, though we all know Coach Mickey-Miles Felton will out-dress the whole Duke team. The Blue Devils are reloaded when a lot of people thought they were done-zo in 2011.  Arizona has been pulling out some good 1-goal wins lately, but it's not happening against them Dukies. Is Duke the favorite here? If they keep winning in basketball, they have to be. Also, be on the lookout for Ned Crotty leading the Cameron Crazies during this game.
9:57 p.m. TBS: Wisconsin Badgers vs. Butler Bulldogs (Johnson/Elmore/Miller)
— BAG O' BAGELS
Does Butler still have any former NCAA D1 caliber players at the school? Probably no more than Wisconsin does at this point!  With this game you've to go with depth and Wisconsin has like 600 kids playing lax, so I have no doubt they'd be able to put together a kick ass team for this game. Their MCLA team is decent and always looking better, but that doesn't mean they don't have enough talent to get by Butler. They do. Badgers by two!
FRIDAY, MARCH 25
7:15 p.m. CBS: North Carolina Tar Heels vs. Marquette Golden Eagles
— BILLY BITTER FOR 3!
Now remember, it's only March and the NCAA Division 1 version of the Marquette Men's Lacrosse team is only in its beginning stages. So this game is between Billy Bitter, his fellow Tarheels and 0-4 MCLA D1 Golden Eagles team. I've got North Carolina winning even if Bitter has to play without a stick in his hands.
7:27 p.m., TBS: Kansas Jayhawks vs. Richmond Spiders (Albert/Kerr//Sager)
— ROCK CHALK, IT'S A TOSS UP!
Ranked #20 in the NCLL Division II Preseason Poll, The Richmond Spiders enter this game 2-1. Their sole 11-5 loss comes from Virginia Tech, a strong MCLA D1 team. Meanwhile, the KU men's lacrosse team competes in the MCLA Division 1 ranks and has a 5-4 record in 2011. The Jayhawks have fallen to strong teams as well, while their victories have come from beating un-ranked opponents.
This game really is a toss up, and I own a pair of KU basketball shorts so naturally that makes me a Jayhawks fan. However… I'm going to go with my gut here and pick Richmond for the win. Hey, they've got sweet threads!
9:45 p.m., CBS: Ohio State Buckeyes vs. Kentucky Wildcats
— BUCKEYES ARE LIKE CATNIP FOR WILDCATS
No, this is not going to be the upset of the century. It's a cake walk for the 5-3 NCAA Division 1 Buckeyes team. Lose to an 0-4 MCLA SELC team? Not a chance. The Wildcats will enjoy the being game though. Who wouldn't have fun playing on National Television for the first time ever?!
9:57 p.m., TBS: Florida State Seminoles vs. VCU Rams

— THE LATE GAME, ANYTHING CAN HAPPEN

Now this is an interesting one. I'm still trying to figure out if Virginia Commonwealth University has a real team. They have a website, but it's no help for information. Looks like I'll have to give the W to Seminoles – an MCLA D1 team that's always willing to travel. They may just make a run for the Title!
Good luck to all those still contending for the LRA March Madness Challenge Title! I was at the top once. Don't get this comfortable…