Editor's note: Ready for the second Music Monday post sponsored by Maverik Lacrosse? Over the next few weeks we'll be checking in with Maverik's athletes to get their take on good music. Pre-game, post-game or just a few tracks to relax to, stay tuned for solid music recommendations from some of the world's best lacrosse players!

But wait… there's more! You'll also get another chance to win free Maverik gear!
Keep reading for all the details…
_____________________________________________________________________________________
Get ready music loving laxers – today we've got Virginia lacrosse legend John Christmas as the DJ!
A two-time NCAA All-American and All-ACC selection, John Christmas led the 2003 Virginia Cavaliers to an NCAA National Championship. Since then he has been dominating the Pro Lacrosse circuit, competing for the Philadelphia Wings in the NLL and Boston Cannons in the MLL. Most recently, John joined LXM Pro. But John Christmas doesn't just play lacrosse – he grows the game religiously too! Look no further than our recent Fireside Chat with John to learn more about what he's doing to grow the game.
Check out John's favorite tunes and give him your best recommendation in the comments section!
One entry per person!
"Honey" by Moby
"Brooklyn We Go Hard" by Jay-Z
"Year Of Tha Boomerang" by Rage Against The Machine
"Flashing Lights" by Kanye West
"Under My Thumb" by The Rolling Stones
"Indifference" by Pearl Jam
"Tha Dolla" by Jay Foss
To enter to win a free pair of white Maverik DNA Shorts, drop your recommendation in the comments section below and like Maverik Lacrosse on Facebook!
John will pick his favorite song later this week. Feedback (likes and replies) from other readers can only help you!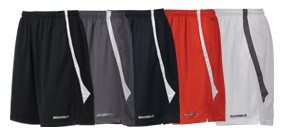 Interested in more Maverik Lacrosse gear? Check out their selection at South Swell Sports.
_____________________________________________________________________________________
LAST WEEK'S WINNER: Congratulations to Nick AKA NWLAX95! He recommended "Beast Mode" by B.O.B. to Maverik athlete Joe Cinosky and Joe picked it as the best comment! Nick, email us your mailing address!