Editor's Note: The Con Bro Chill Music Tour kicked off last Wednesday in the Northeast, and there are still FOUR shows left, including CBC's performance at the Big City Classic on Sunday, April 1st at the Meadowlands in New Jersey.  If you're in the Northeast, don't miss CBC!
_________________________________________________________________________
You don't have to be a math major to understand that CBC Tour + Lax Squads = Super Fun Party.  These are the basics and they are grounded in science, making them 99% indisputable, and since 99 was Connor Martin's number at Chapman, that's good enough for us!
Con Bro Chill the band will be heading up a Northeast Tour March 22nd to April 1st, ending at the Big City Classic.  If you're in the Northeast, it's a party worth checking out!
Basically, Con Bro got tired of flying to lacrosse games all by his lonesome, and he wanted to get that "lax road trip with the team" feeling back.  Well his new team is his band, and the Chapman coach bus has been replaced with a smaller party bus, but the principle is the same: drive from place to place, play a lot of something (in this case music, not lax), and have an incredible time while giving the people a great show.  We're in!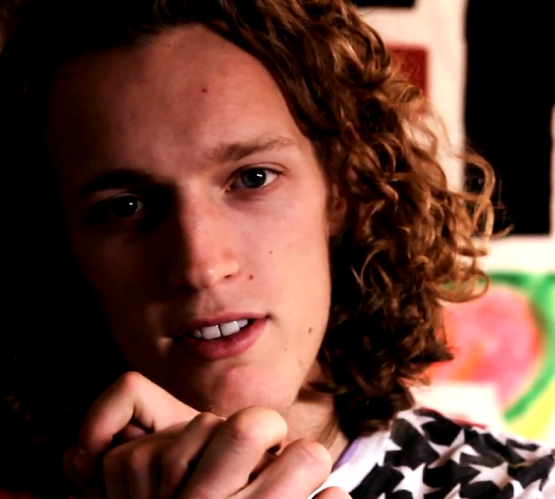 Further down the post you'll find a little deeper explanation of the whole shebang from Con Bro Chill himself including tour dates, locations and more, and below this sentence you'll find a new video PSA about Nothing (it's like Seinfield!) from the CBCers!
A Con Bro Chill party isn't about excessive anything, except fun.  You can be yourself, dance til you're exhausted and enjoy the overall party vibe.  The lucky campuses and lacrosse teams are in New England, and CBC held true to his roots by trying to involve each school's squad heavily in the party planning, which is smart for a number of reasons:
1) CBC knows they will have a decent crowd no matter what at each show.
2) The potential for HUGE crowds is definitely there!
3) The squads at each school can take credit for bringing CBC to town, which will only help them in the eyes of the overall student body.  After all, who hates a good vibe party in college?
CBC worked with Northeastern, UNH and UMass's lacrosse teams to make it all happen, and then booked a couple of other gigs in college town like Burlington, VT and Boston, MA.  Check out the full tour schedule and Con Bro's thoughts below!
Starting Wednesday March 21st 2012, Con Bro Chill is One Band, going on One Northeast Tour. To prove to you we are really ONE band, we've made a Public Service Announcement about absolutely nothing, but in some ways it is about everything. Enjoy?
we are headed to the Northeast for some Party Time, USA! We're bringing our live show to University of New Hampshire, Northeastern, Church of Boston, UMass Amherst, University of Vermont, and than closing it out at Inside Lacrosse's big event the Big City Classic at the Meadowlands in the Dirty Jers. We are more than pumped.
You're gonna have a good time, so please share this, bring a friend, or tell your buds in the Northeast.  We need your tender lovin! 
Thursday March 22nd
 Libby's Bar & Grill Durham, NH
 NO COVER 21+ Doors open at 9pm
 Facebook event link
Friday March 23rd
 afterHOURS @ the Northeastern University Campus
NO COVER 18+ Northeastern Students Only (with +1 for non-students) Show starts at 11pm
 Facebook event link
Monday March 26th 
Church of Boston Boston, MA
 $10 21+ Doors open at 8pm
With Special Guests Zhe and DJ Drewk
 Facebook event link
 Ticket Link
Tuesday March 27th 
Monkey Bar Amherst, MA 
$5 21+ Doors open at 10pm
 Facebook event link
Thursday March 29th
 Club Metronome Burlington, VT
 $10 21+ Doors open at 9pm
With Lazerdisc Party Sex and other Surprise Guests 
Facebook event link
Sunday, April 1st
 The Konica Minolta Big City Classic
Metlife Stadium East Rutherford, NJ 
Facebook event link
 Ticket Link