I spent one day down at the US Lacrosse Convention in Philadelphia this weekend and my head is still spinning.  I would have stayed for more but the LAS box team was in the midst of Championship weekend, and you know what they say, the team always comes first.  But in that one day I did spend down at the Convention I got to see a lot, and I got to meet a lot of great people connected to the game in a multitude of ways.  It was a long, strange trip nonetheless.
I stopped by a ton of different booths and saw a bunch of familiar faces.  I had a delicious pulled pork sandwich at the market across the street.  I got interviewed by a local TV station on Philly being depressed.  It didn't make sense to me with all that fine food.  I met John Jiloty of IL for the first time.  Kyle Harrison borrowed my pen to give a kid an autograph.  I saw one of my college coaches.  I learned that Herm Edwards isn't that friendly on an airplane.  And I met a lot of people who read LAS.
Overall it was just a great manifestation of the concept that the lacrosse community truly is as close and interconnected as it sometimes feels.  I'll break down my day at the convention through different topics below.  Scan for something you think looks interesting.  There's a lot down there…
Talking to the Pros:
I spent some time with Kyle Sweeney and we got to talk about his new team in the NLL, the Buffalo Bandits, so that made their game this weekend that much more fun to watch.  The Maverik set up was massive.  Spider 1 and Flight 17 heads everywhere.  Rome gloves everywhere.  Maverik reps everywhere.  They even had a trailer inside the hall.  And Gags was there making sure it all went down smooth.  It was a really serious presence.  On a side note, I think Billy Bitter ate a cheesesteak in under 4 minutes.  Not sure where it was from.  G or P's.  WHO CARES?  If you haven't had a Chopped Cheese from Harlem or Bed-Stuy you have no idea what you're talking about.
Kyle Harrison was in good spirits as always, and he was pumped to come back to Brooklyn to work with Eagle Academy again in the future.  It was one of the first things he said to me.  Love to see where his priorities are.  STX seems to have a lot of things in the works, but didn't have a really huge presence at the convention.  A quieter approach makes me think something is coming.  Call it a laxer's hunch.  They were pumping the alliance though, and yes, I have one, and yes it's a really good shaft.  I think we'll see a lot of those out on the field this year.  I used one for much of the box season and it held up really well.
I also got to spend some time with Connor Martin, who I thoroughly enjoy.  I got to help him out at a clinic in Harlem a month or two ago and he was just great with the kids.  He was so open and honest, and he spoke with a surprising amount of perspective for someone who creates some of the silliest stuff I've ever seen.  TWO SIDES!  When I was talking to Martin, Cort (d'oh! twins! sorry.) Blake Kim of Easton stopped by and said hello to the longhaired leaping gnomes that are The Connors, and I thought to myself, "that is a match made in heaven."  Wilson and Martin?  No.  Connor Martin and Easton?  Yes.  Con Bro loves getting in front of the kids, he's young and ambitious, and is a stand up guy willing to get his hands dirty.  Easton needs a young road warrior with passion.  I'm a lacrosse match maker.
Visiting the Booths:
If you're looking for gear photos head to the end of the post.
Maverik, STX, Dick's Sporting Goods, Sports Authority, Champion and a couple others had larger set ups at the Convention.  Easton had a goal they used to put on a demonstration later in the weekend, Mike Powell was spotted, and their helmets were featured in a couple other displays but they weren't out in force.  But they were there in force, so you know business was going down.  Good to see that young lacrosse entity seemingly flourishing.  It will be interesting to see where they go in the future.
But to be honest, the big booths are NOT where it's at, with one exception… and that is Cascade.  I don't know what it is, but I was continually drawn back to their display.  Just so many helmets, and to see all the chrome colored face masks in one place was pretty cool.  The Cascade crew was there en masse, and it was awesome to catch up with a bunch of the guys from the Liverpool, NY based company.   I also got to speak with Bill Brine, inventor of the Edge and about a million other lacrosse innovations.  I don't know how I could ever turn our conversation into a post, but let me just say this… it was one of the highlights of the day.  Hands down.  I'll work on it.  Turns out we're actually from the same hometown.  Small world.
So other than Cascade, the smaller displays are usually where it's at.  I visited the Art of Lax of course, and he had stacks of prints and t-shirts and more.  He was fully stocked, and the work was looking better than ever.  Vinnie loves the convention because it's lacrosse time, and Vinnie loves lacrosse.  It's clear in his work and demeanor.  There were LAS stickers at his booth, so maybe you were lucky enough to get one.
I also love seeing Rob Littel of Tribe7 Lacrosse.  He has a totally different approach to the game, and stick technology, and the new head they have out has to be the lightest head I've ever seen.  By far.  If you're looking for something different, and haven't liked what you've tried before, give Tribe7 a shot.  Rob is passionate about lacrosse, the sticks he produces and the seemingly weird stringing method they employ.  It's not for me, but I've thrown with one before, and it works exactly as advertised.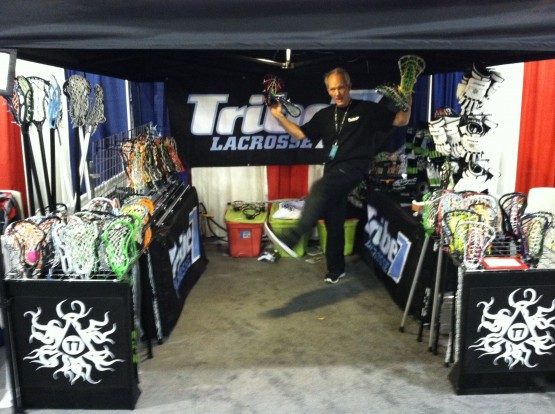 Products To Look Out For:
There were two products that I saw at the Convention that really stood out to me.  One is cheap, tangible and for coaches.  The other is online and probably best suited for parents.  I'd tell you about a third product, Krossover, but you already know all about that, right?  We're believers!
The ZipBoard is a dry erase board that slides out of the side of a canister, like a roll of film.  Except when this comes out, it's stiff, so you can draw on it.  Lax field is already on there.  Need a marker?  This thing has a marker which pops right out of the end.  When that marker dies, do you need a special replacement marker?  Nope.  It's an Expo dry erase marker slot.  Those are everywhere.  Plus it has a little hook to put it on your belt.  Coaching tool AND a police officer halloween costume accessory?  I'm in.  Seriously, I'll use the ZipBoard this Spring.  I genuinely liked it.
The other product is called GroupAppz and the reason I like this online service so much is that it allows parents and fans to organize pages of information for games, tourneys, seasons, teams, practices, etc.  The guys behind it know lacrosse very well, and they know how to create a high functioning product.  Kids are stuck on Facebook, but parents oftentimes want something that caters to their needs a bit more, and we all know the lacrosse community is filled with do-it-yourself parents.  Seems to have all the ingredients for success.
The Gear… BEST OF!!!!!
There is a ton of gear at the Convention but most of it has been seen before.  Not all of it, but most of it.  Still, some just manages to grab your attention and whatever grabbed mine made it onto my iPhone.  And whatever made it there is making here – from my eyes to yours. Here comes the rain…  I have no filter.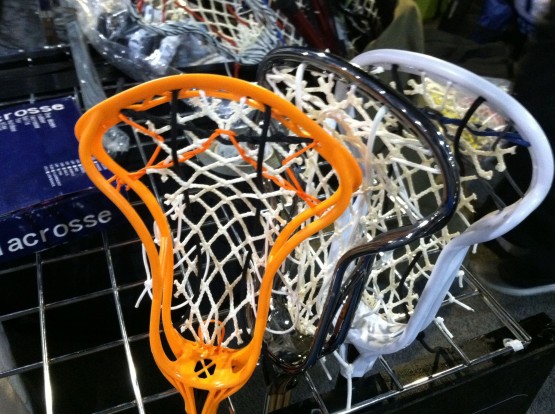 The newest Tribe7 head is definitely the lightest thing on the face of the planet.  It actually floats like Nikes used to back in the 80s.  Ok, that's not true, but it's super light.  The string job looks like poo, but it throws like butter.  The heads are also surprisingly stiff.  Monster mesh all the time in these wands.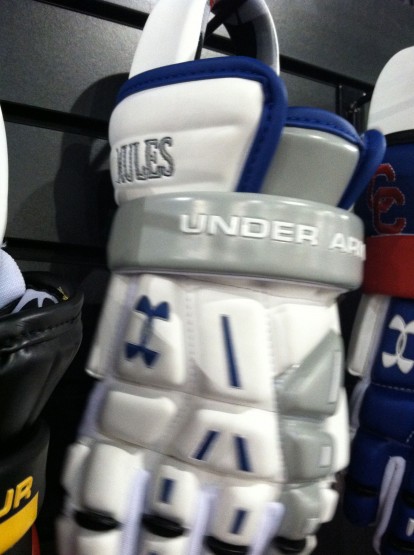 Ok, enough of the storm trooper gloves.  Still… it has me really wanting a custom pair for myself.  People think the Storm Trooper thing is a bad thing… but it's not.  Unless you hate Star Wars.  But if that's the case, well then, I just don't know if we can be friends.  I'd wear a storm trooper mitten any day.  I do want to see less white though.  If Colby's glove had been all grey?  Jail break!  But they're the White Mules after all, so we'll let it go.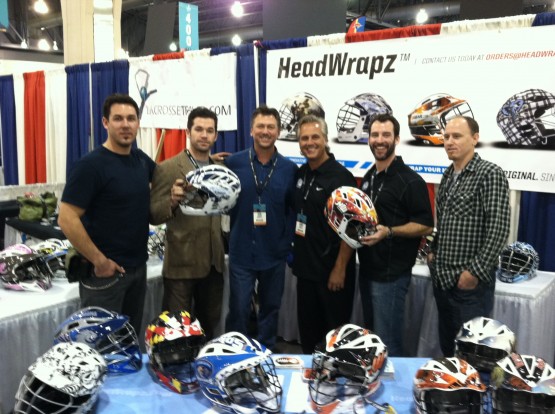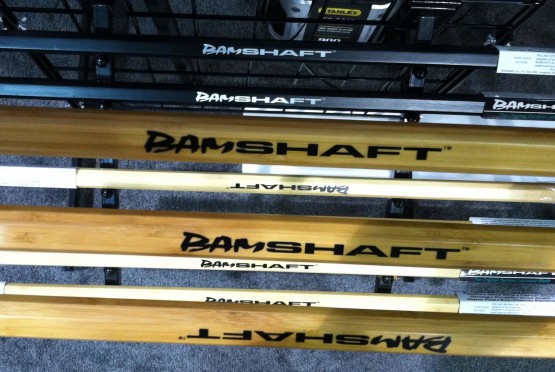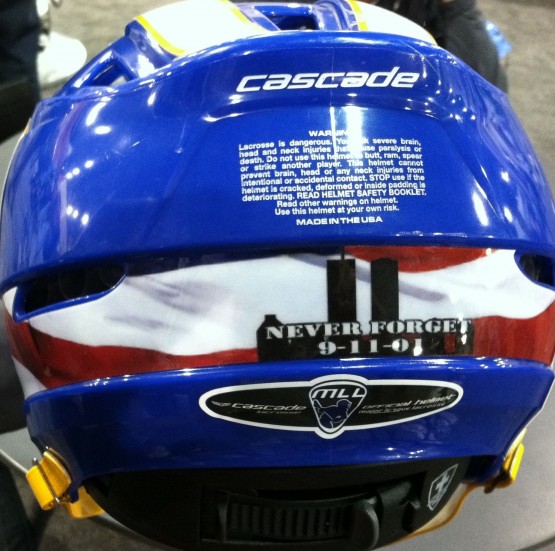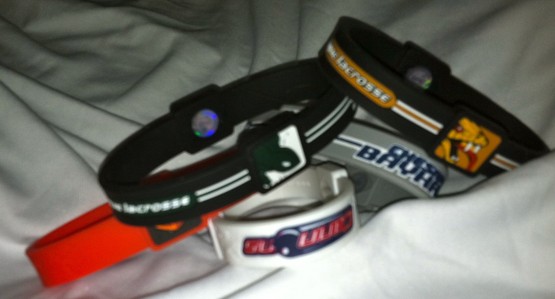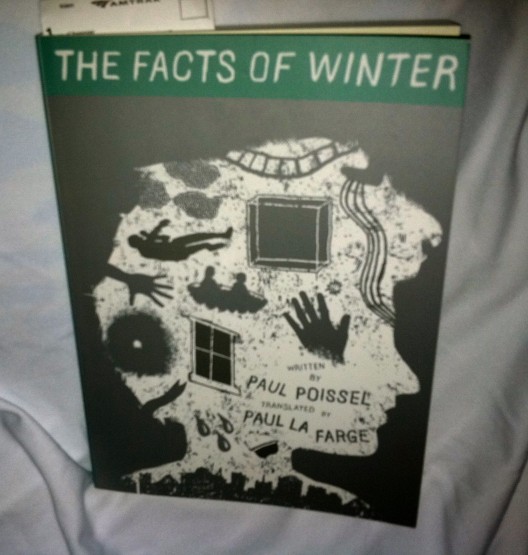 This is what I read on the train ride home.  It's short story dreams from imaginary characters in Paris in 1884.  It was written in the early 1900s.  I read a dream, put the book down, contemplated, and then continued.  The ride was over before I knew it.  Something different and I liked it!