There is nothing quite like a good outdoor box lacrosse rink.  There are a couple well-known (and sometimes legendary) outdoor playing areas across the globe and some of them are the rink in Radotin (Czech Republic), the Logan Outdoor Box Field (Tonawanda Reservation in Basom, NY) and even the roller hockey rink on 96th Street and 1st Ave in NYC.
Well it looks like there is another outdoor box field that should be added to the list of GREATS!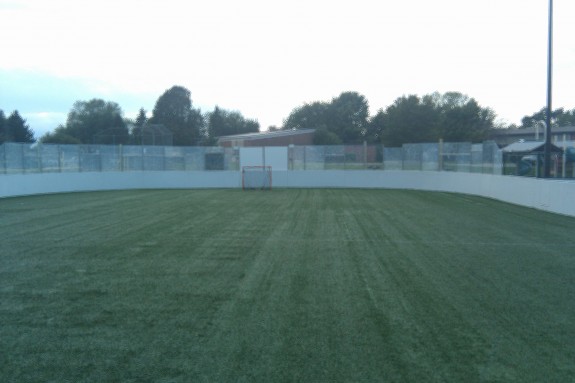 In Webster, NY, which is a suburb of Rochester, there is a box field that is getting better by the minute!  Peter White tipped us off to the existence of this outdoor facility and added a little bit of color with some quick commentary:
These pictures are kind of late, as they've been stuck on my broken phone for a bit.  They are in response to this long ago LAS post.   They are of the outdoor box in Webster, NY.  We have been playing leagues and pickup here since the early spring and have a few more weeks left until it's time to take things indoors for the winter.  My roommate's (from Geneseo) dad has been heavily involved in the fundraising to get field turf (after the concrete!), lights, and some good nets.  It has been a blast, especially for a full-time long pole like myself.  I have played goalie and even scored a few Tim Desko through-the-legs goals! Check out the Webster Lacrosse sitefor more info!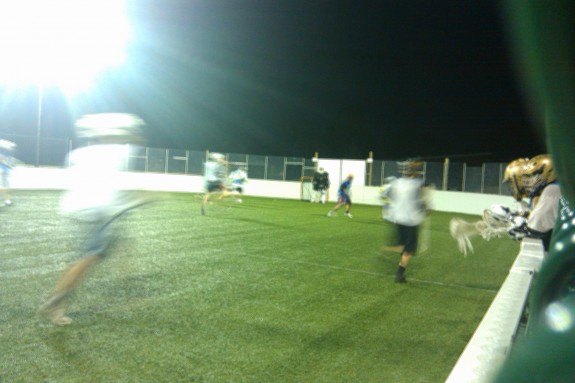 Very cool stuff!  If you don't think US box lacrosse is on the rise, you have another thing coming!  On a similar note, I'm still interested to hear more from people on my US box goalies editorial!