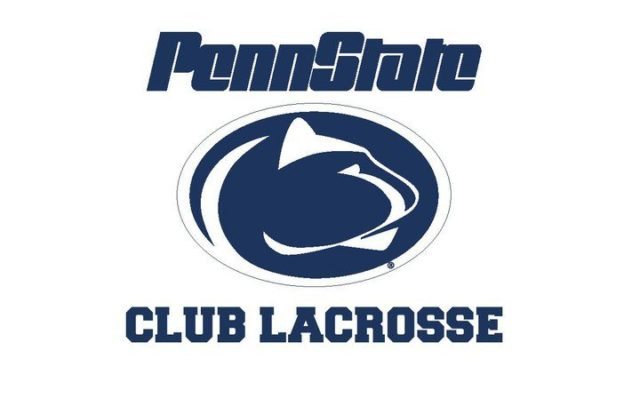 Most of the time, when you tell someone you play club lacrosse you'll get one of two responses. Either respect, for continuing something you enjoy at a competitive level, or as I hear many a time from one of my close d3 buddies, "oh that doesn't count as a real team, do you guys even practice? etc."
Try telling that to Penn State's club lacrosse team. This team has been a force to be reckoned with in the NCLL for the past few years winning their division every year since 1996.  They haven't gotten the respect they deserve, so this year they're out to prove they are a powerhouse in the league. Their schedule alone is one composed of some of the top teams in the nation and they embrace it fully on their road to the 'ship. So far, they have 12 wins and 1 loss, taking down such top names such as North Carolina, Maryland, Towson, and last year's defending champions, Salisbury. The only team to take them down was Towson, a team which they beat earlier in the Beltway Bash, but the Nittany Lions just used that loss as a wake up call, won the rest of their games, and left with the trophy.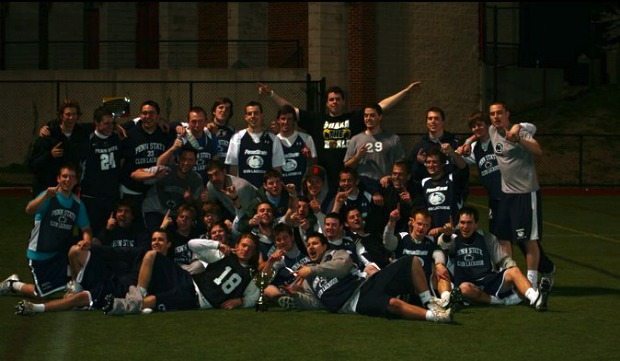 Photo Courtesy Lacrosse Playground
Even though they won the tournament, it was not enough to make this team go away. They won't be satisfied until the championship trophy is headed back home with them to State College, PA. Luckily I was also able to talk with the president of the team, Matt Logeman, who is spearheading the teams run this year.
________________________________________________________
When did you guys realize you had a shot at the national championship?

The first time a run at the championship became a realistic goal for our club was this fall when we went down to WVU and played 3 top 10 teams in the NCLL. We walked away 2-1 against these teams and haven't looked back since.

You guys scheduled a ton of powerhouses this season; that's a real gutsy move, but so far has been beneficial in truly making a name for the team and a statement to the league. What made you want to shoot for these top teams when building your schedule? (For example: Navy, Maryland, Towson, Princeton, Salisbury, North Carolina etc.)

We have never really gone out of our way to schedule top teams in the past couple years and we decided that if we wanted to be the best we would have to beat those powerhouse teams.

Right now you guys are 12 and 1 on the season, who or what can you credit for the success you guys have had so far?

Our success this year can be credited to the commitment of the upperclassmen who have been playing together for the past 2-3 years. We are all very close on the field as well as off the field which is why we have such great team chemistry. We also have a lot of younger guys that have filled voids due to graduation and have helped us a lot throughout the season.
You guys recently won the Beltway Bash, but not before you guys took a tough loss against Towson. How did you keep the teams eyes on the prize?

The loss against Towson was a huge eye opener. We all decided that we would not allow another loss this season and have been working hard every since to ensure we do so. We had to pick it up after that loss and bring more intensity to games if we planned on winning the Beltway Bash as well as to continue our success throughout the season. After that tough lose we changed up a couple things and it has been working for us since.

Can we expect Penn State's club team to be a dynasty in the years to come?
I can't say that we will be a dynasty but we have a lot of young guys that will continue to be successful well after our upperclassmen graduate. We will ensure that Penn State continues to contend for the NCLL Championship yearly from here on out.

Big thanks to Matt for taking the time to answer a few of our questions!
________________________________________________________
You didn't think I'd end this post without showing you guys some gear did you? These guys must live by the motto "Look good, feel good, play good" because they're taking top teams down all while having some of the sickest gear around. I'll let the pictures speak for themselves.
(Helmet photos courtesy of Matt Logeman, President of Penn State Club Lacrosse)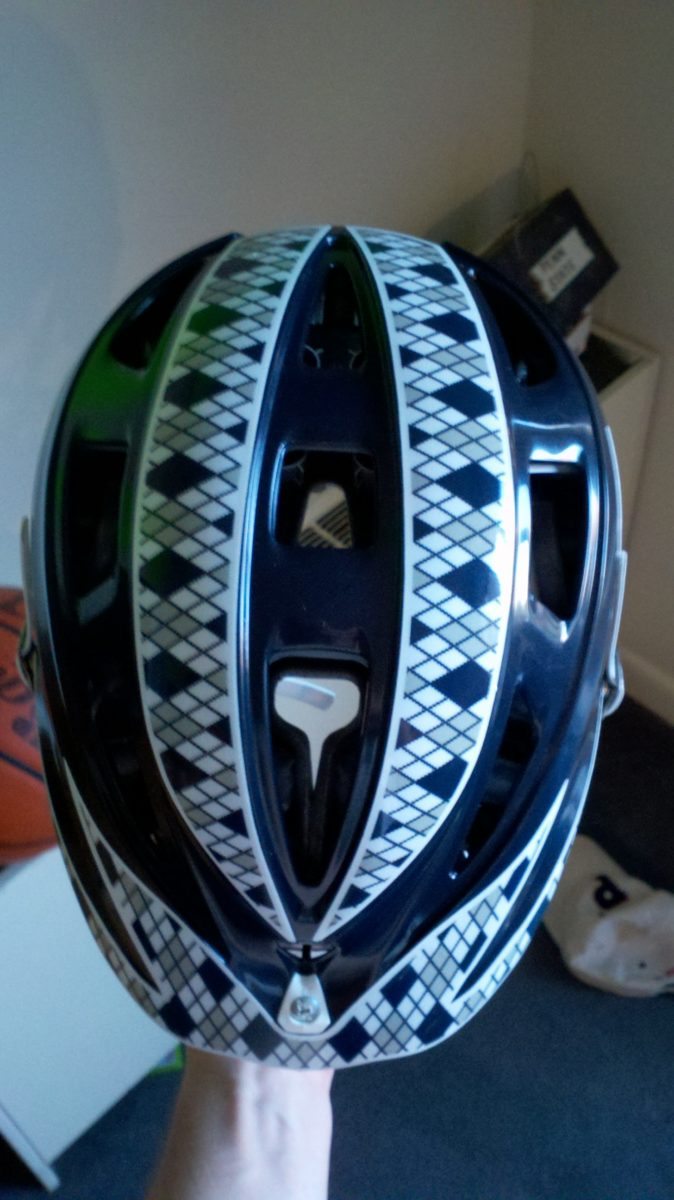 Next year when I'm playing club, I'll start a blog on the team so thats something for you guys to keep an eye out for next season.  Until then, keep up the great works guys and bring home the trophy!
________________________________________________________
It's a Jersey thing:
Sorry I haven't been getting stories out as of late guys, I've been busy getting the LAS team for the Beach Lax Tourney ready. Jerseys are filthy, roster is full of quality players, and we got some apparel coming down with me to be sold at the tourney. As soon as we get our jerseys in maybe I'll post some pics if you guys wanna see em (You do…believe me). Let me know what you guys thought of this story in the comments below. Thanks for reading!
-Ciccone
//