Each week we feature a superb lacrosse photo from one lucky LAS reader. If your photo is selected as the Photo of the Week, we'll hook you up with your very own LaxAllStars.com Prize Pack courtesy of the The Lacrosse Shop.
This week's photos come to us from Bill Millman, and he caught some amazing shots in Hawai'i. From the on field action to beaches, sunsets, greenery and night life, Bill got it all. This particular shot of Malcolm Chase really stood out, and it's our Photo of the Week: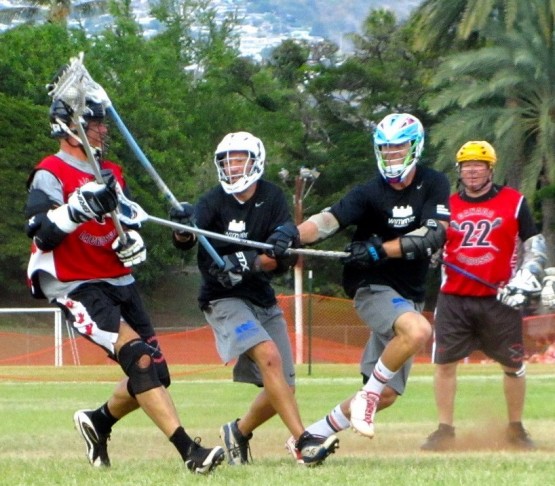 Just a little run-by stick slashing. Love it. Check out our Chasing Hercules Series for a whole lot more from Malcolm Chase and Hawai'i!
Got a GREAT Lacrosse Photo? Submit your best shot to us!