The LaxAllStars.com Photo of the Week is back!
Each week we're looking for a superb lacrosse photo from one of our readers. If your photo is selected as Photo Of The Week, you win something awesome from LAS! This week's prize? Grow The Game Laces/Shooters. You gotta look good to play good, right?
This week's winner is Justin Lee!  AGAIN?  Yup, again.  This is Justin's second win in a row.  Who is going to challenge his PotW supremacy?!?!?
Email YOUR photo in to info@lacrosseallstars.com!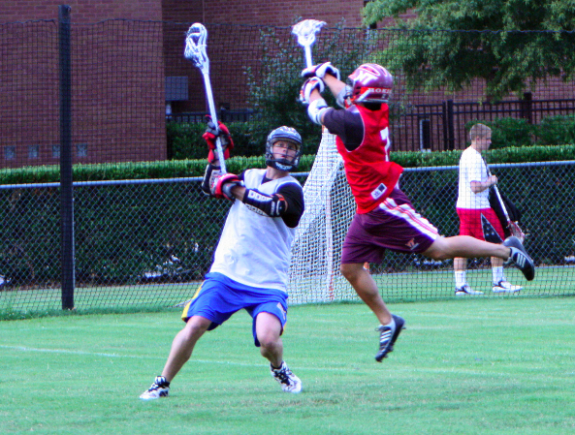 (Editor's note: JL – you just won yourself another pair of GTG Laces! Email us your mailing address!)
Got a GREAT Lacrosse Photo?  Send it in to Info@Lacrosseallstars.com and you could be next week's Winner!