Our very own Jim Loftus (Southland Lax) sent over these pictures that he sent from the San Diego vs. Loyola Marymount game. LMU lost the game 9-11, but didn't let San Diego off without getting a little rough.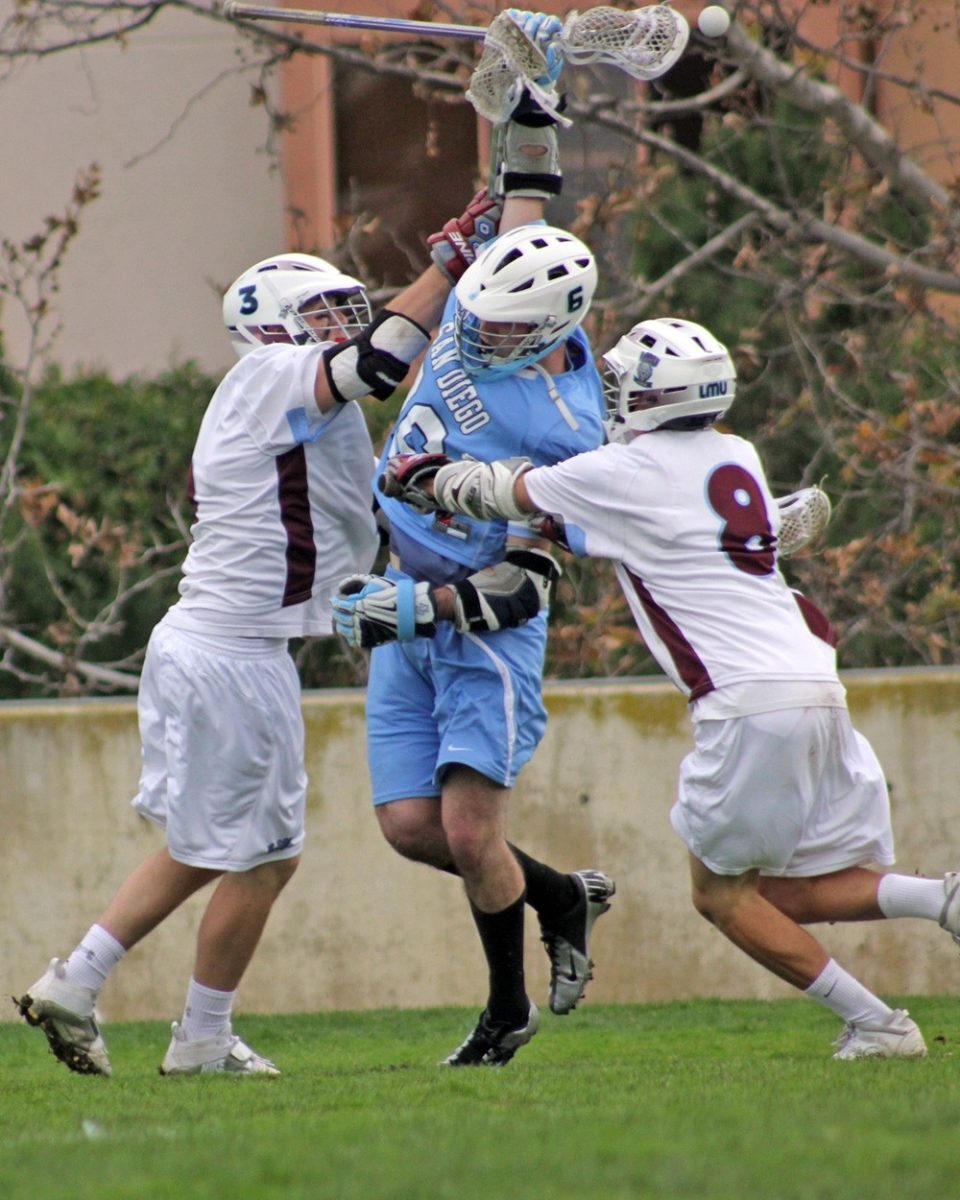 New stringing rules in play or just great defensive positioning?
Thanks for sending this over Jim, awesome shots from the game!
Win a future Photo of the Week and we'll hook you up with your very own LaxAllStars.com Prize Pack courtesy of the The Lacrosse Shop. To submit your photo, simply click the link and send it in to us!