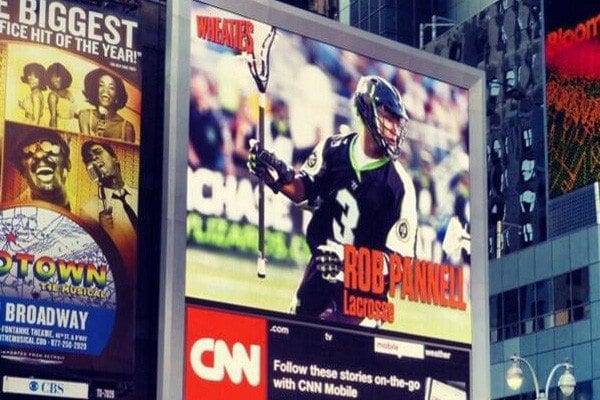 Rob Pannell posted a photo of himself on a big screen video board in Times Square a few days ago, and I have been waiting for Tuesday to roll around so I could share it all with you in this week's Photo of the Week!
Last week we saw Kevin Crowley on a souvenir cup at an NBA game, and this week we have Pannell featured in Times Square. Talk about growing the game through some serious exposure!
This photo was featured in Times Square as part of a Wheaties advertisement. RP3 is of course a Wheaties-sponsored athlete, and the vide board displayed slides of all of the Team Wheaties athletes.
Have an awesome lacrosse photo you want to share with the world? Send it to us at info@laxallstars.com and maybe your photo will be featured as a Photo of the Week!