Chapman had a crazy weekend of action lined up when they took on Utah and then BYU on consecutive nights.  On the 25th they took down Utah 10-9 in a hard fought game and on the 26th, they played BYU and lost 14-12.  That's a tough back to back slate of games for any team and I applaud Chapman for accepting the risk of losing to BYU just to make sure they could get the games in.
Not every team is willing to play tough games back to back (although many MCLA teams do).  Such willingness tells me that whoever scheduled the games knows two things: 1) Chapman will need to be able to play back to back tough games in Denver.  Better get used to it now.  2) the scheduler has confidence in their team and in their players.
No matter how good or bad people thought Utah would be in 2011, scheduling them before BYU was gutsy.  BYU is the kind of team I would want to prep for, and I would want at least 2-3 days of pure BYU work leading up to it.  But Chapman didn't seem to care.  They said, "whatever man" and just played.  I like that.  It's confidence.  And even with the loss to the Cougars, it can't be undervalued.
Utah still intrigues me.  They seem to be RIGHT THERE! but still just a little off.  This can happen when a team starts to dig themselves out of a hole.  Utah needed to learn how to really compete first, and it looks like 2011 will accomplish that goal.  In 2012, I'd expect them to stop competing, and start winning.  And no, I'm not talking about games they should win.  I'm talking about games with teams like Chapman and BYU.  If Utah can keep this momentum going, they can continue to improve and then they will really make their mark on the MCLA.
For now, we've got photos.  Lots of 'em!  As usual, Victoria Harris of All American Shots has delivered the goods when it comes to MCLA lax in action out West.  She consistently takes fantastic game photos of these teams and we'd like to thank here and AA Shots for helping us spread the MCLA love to the LaxAllStars Nation!  These kids are balling!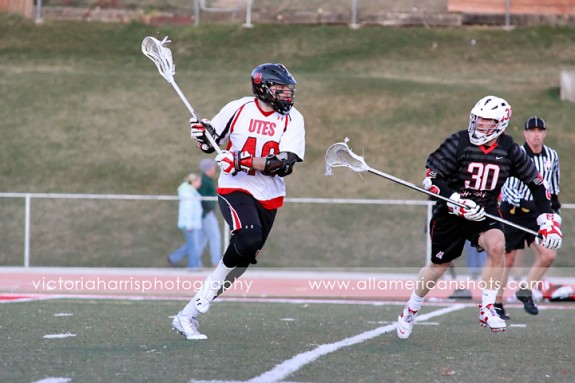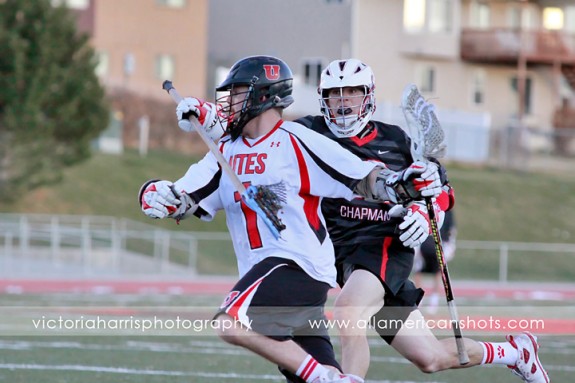 FIN.