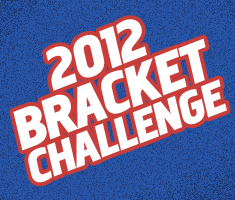 Lax All Stars is excited to announce that we've teamed up with LaxShopper.com again this year to bring you the 2012 College Lacrosse Bracket Challenge!
This year's Challenge features NCAA Division 1, MCLA Division 1 and MCLA Division 2 brackets.
To enter, select which bracket you want below…
A new window will open. Enter your email address and pick a username, then fill out the bracket. Click "Submit Picks" to enter!
Winners of each bracket will receive:
1st Place: LAS Hoody, Man-Bro Sunglasses & Sticker Pack
2nd Place: LAS T-Shirt of your choice & Sticker Pack
3rd Place: LAS Practice Socks & Sticker Pack
Selections & Scoring
Making your selections is easy. Just pick a winner and predict the margin of victory:
Here's how scoring works:
Also, don't forget to bookmark our updated Lacrosse on TV 2012 schedule so you can watch all the games live on TV.
Please help us spread the word by sharing the link to this post on Facebook and Twitter… the more players, the better!