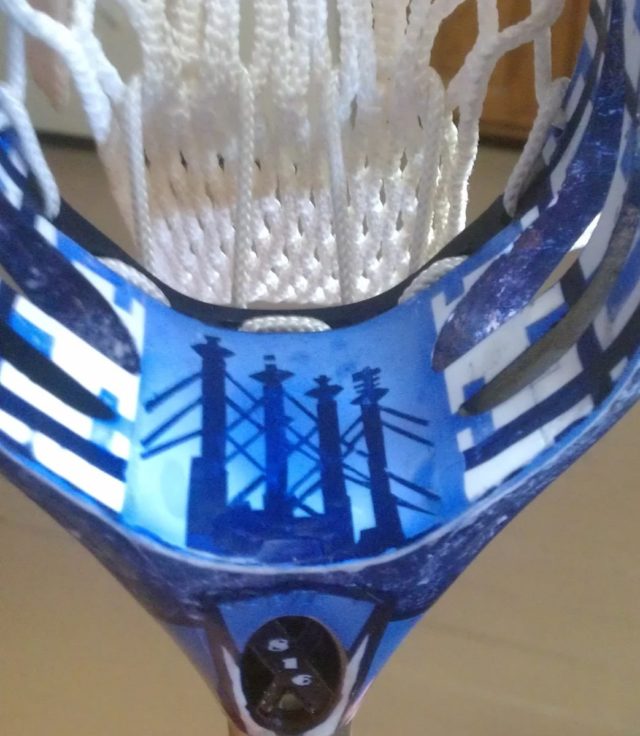 The ongoing Rep Your City Dye Job Contest has its first official winner, and this inaugural entry is SUPER impressive! We almost can't believe it's real. We asked to see your best dye jobs that feature your hometown or city, and Sam Gibson's Kansas City dye job has BLOWN OUR MINDS!
Check out our original post for the set up and rules, and remember, this is an ONGOING contest, so it's never too late to enter! First a little info from Sam, and then we get to the actually dye job itself, which will NOT disappoint, we promise!
Here is my entry for the Rep Your City Dye Contest. I'm from Kansas City, MO, so I decided to focus on that. The scoop was inspired by The Roasterie (a coffee company in KCMO), the shuttlecock statues in front of the Nelson-Atkins Museum of Art, the foutains around KCMO (or the City of Fountains), the Scout Statue, the KC Royals, the Chiefs (with homage to the late great Derrick Thomas #58), and the National World War I museum.

The inside is an art deco (KC is second only to NYC for art deco architecture) from the entrance of the Hall of Waters in nearby Excelsior Springs. An art deco crest is dyed on the bottom joined by the area code – 816. The outside is a marble dye with a solid color sidewall (like the EVO 3's). Lastly its JIMA 10 diamond strung up with a mid-high pocket (perfect for D). I hope you enjoy and thank you for this opportunity!
Don't thank us, Sam. Thank YOU! This is an amazing dye job, and it truly reps your city.
We couldn't be prouder to show it off to the rest of LAS! For his hard work, Sam has been sent a Dye Master Tank Top from the Lacrosse Shop. He's earned his prize, and is truly the Kansas City Dye Master!