The Rhino Lacrosse crew has headed to the great state of Oregon for another action packed week. You may only know Bend as the location of the World Famous Bigfoot Summer Bender (Yes, World Famous) but this little Oregon town has some serious ballers in the middle school and high school divisions and they can only get better under the direction of Coach Rhino and his staff.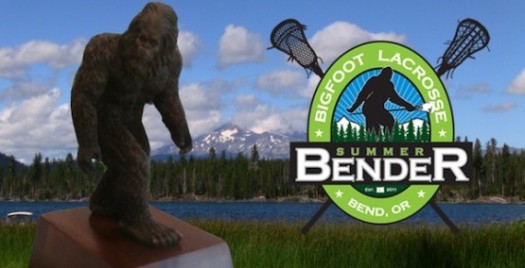 After some minor travel issues I arrived in the state halfway through the first day and the upper level kids were already making leaps and bounds.
When I arrived they were already getting competitive in an unsettled situation drill. Both the blue and the white team were consistently exchanging points and eventually the "win by two rule" had to be dropped. Like Idaho, Oregon had some kids that could straight ball and even some of the Bend local boys looked like they had
In true Rhino Lacrosse fashion the Powells couldn't  end the day without a World Famous Rhino Lacrosse Competition and decided to end the day with a bucket toss. Accuracy wasn't exactly on point at first but after a few rounds, and some pointers from sharpshooter Coach Brian Cost the boys put it on target.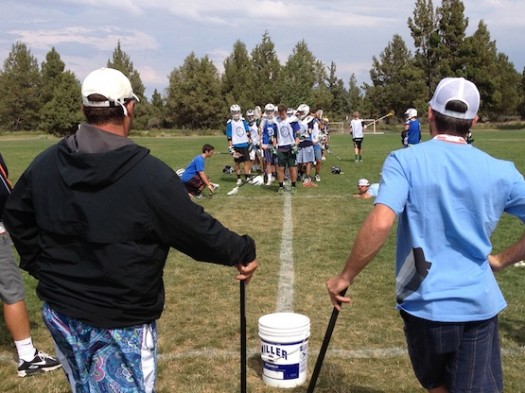 Looking forward to spending another week with the Rhino crew and seeing these kids grow leaps and bounds. Let's lax!