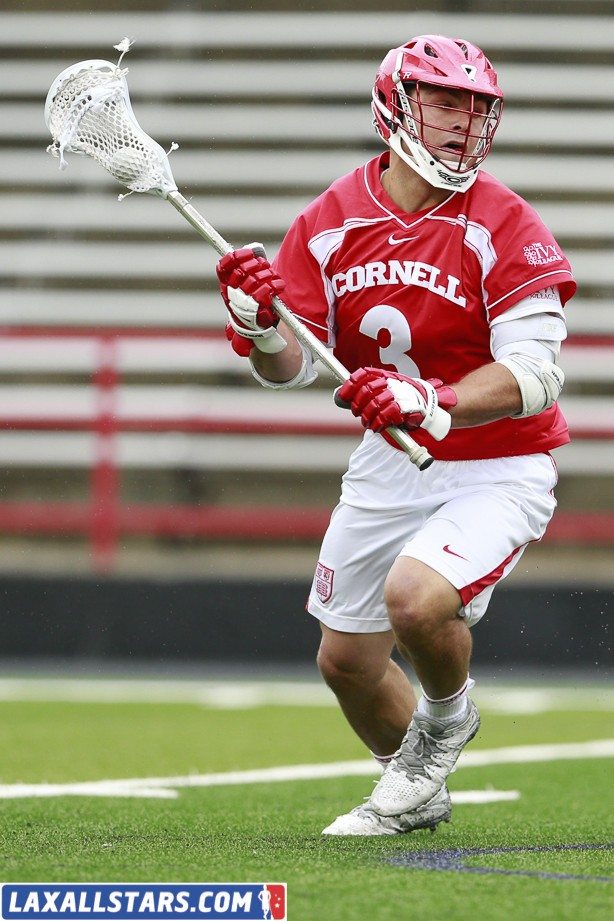 Wooooo! What a day of lacrosse! We've got a ton of Lacrosse on TV, MCLA Championships being broadcast online (8pm ET), the D3 Final Four is going down, and the D2 Final Four is also on tap. The MLL is also getting into the action. There is almost too much lacrosse today, but thankfully, "too much lacrosse" is not a real thing!
Tommy Gilligan is down in Maryland shooting the D1 Quarterfinals. Chris Rosenthall is in the house as well, and will be reporting back on what he sees.
Did you see Steve Mock just doing work out there for the Big Red? Goals on goals on goals. Seven in the first half for Steve Mock? Wow. Pannell is now taking aim at the #1 all-time NCAA scoring record of 353 points. Pannell has 347 right now. Maybe more. I am losing count of all those assists. 2 goals and 6 assists? Isnae. Matt Danowski is the points record holder. Maybe not for long. Cornell coming out HOT!
You want some Game Photos WHILE THE GAME IS GOING ON? Okay, no need to yell.
Tommy Gilligan delivering in a MAJOR way, eh?
Think he's done after Quarter 1? How about some Quarter 2 action?
And here are a couple more shots from the second half:
Cornell dominated. Another impressive win for the Big Red.
In other news…
Yale starting out slow, again, and this time it's against Syracuse. Can they come back?
They do come back! Leading 6-4 at one point, Yale looked in control.
Then it was 6-5.
Then it was 6-6.
And then Cuse won the game 7-6 with :13 seconds left on a great feed to the crease. Wow. Low scoring, but amazing, game.
In other, other news…
The fine fellows at 24 Seven Lax will be taking in the Stevenson – Salisbury game, snapping photos, and giving you their $.02 on what should be an incredible game.
If you didn't catch the Hamilton Nationals – Charlotte Hounds thriller on Friday, make sure you check out some of the other MLL games this weekend. Hamilton won a tight one, and it was good to see a decent crowd in attendance, especially when you consider that the game started at 11am outside of Toronto!
Well be back as the day wears on, updating this post with some photos and other fun bits. What a day!