Part of the fun collecting classic lacrosse sticks is restoring and passing special ones along to the next generation of laxers. Since my brother's daughter recently started playing, it was time to find her a classic women's wooden stick. And because my niece is too young to know about LAS, I thought I'd show everyone what she's getting for Christmas this year.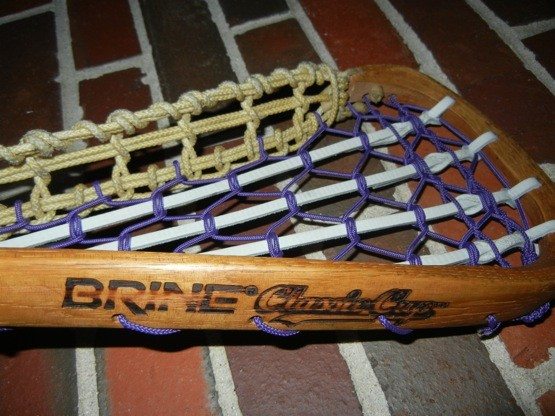 My wife recently came across a late 1980s or early 1990s Brine Classic Cup women's stick on eBay that was in pristine condition except for the leathers. Oh, sure, you can look at all the high-res pictures you want, but buying used wooden sticks on the Internet is a total crapshoot. Some sticks look great until you see them up close and personal. This one was special – there were no cracks in the wood, it felt solid, the nylon gutwall was reusable, and it only needed a new pocket. The only thing wrong with it is that the previous owner carved their initials "EAN" on the end (anyone know who this might be?). Regardless of the carving, I knew we'd found my niece's next practice stick.
I say "late 80s/early 90s" because one of our mutual friends played with one of these back in the day (Taggart, you should totally play again, sister!). Hit up the comments section if you can narrow down the era further.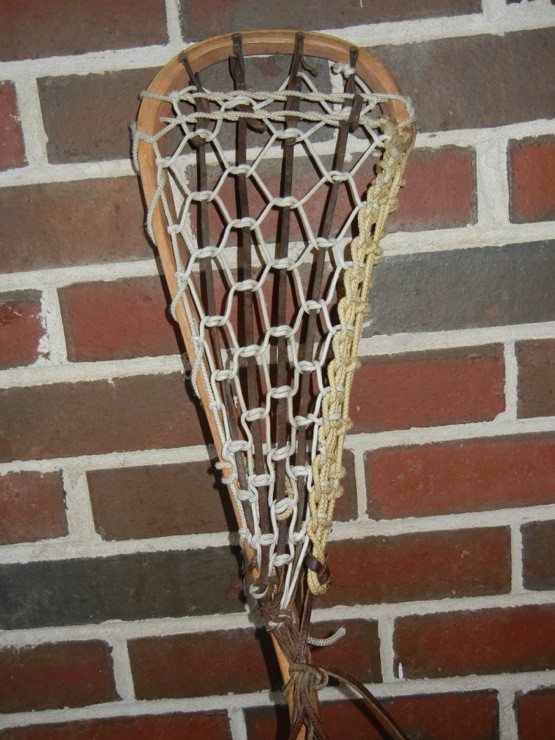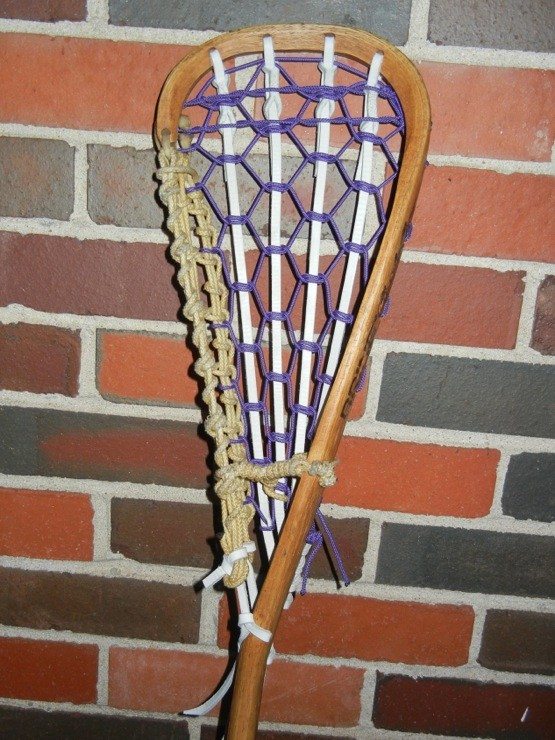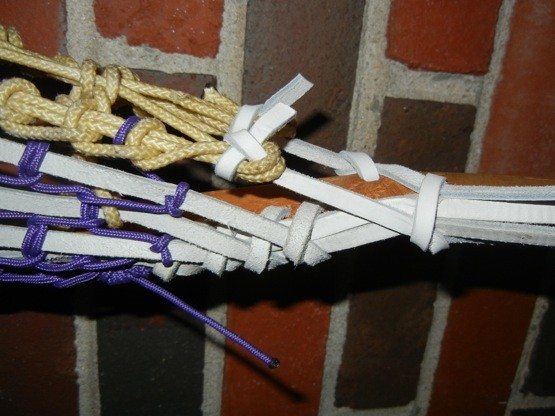 If anyone was keeping track of the materials used (not counting the nylon gutwall), that's one string for the sidewall/shooters, one string for the crosslace, and five goalie leathers (one is cut in half for attaching the nylon gutwall). Less is more, eh?
Even though this one's headed to Virginia, a stick collection has taken over a room in our house and it continues to grow. I'll be back soon with more old-school artifacts. Maybe if I've been a good boy this year, I'll find an STX Laser-Lite (not a Laser Hi-Wall) or a Brine Superlight (not a Superlight II) under the tree this year.
For more excellent old-school action, check out the Old School Archive!