Every single Old School post doesn't feature old gear, just most of them! This week's Old School is all new, and just meant to look old, but we have to say, it works to perfection. Basically, HeadWrapz nailed it.
The old bucket helmet, two-tone panel look is a good one, but only when it's done right, and these Cascade CPX-R helmets definitely work in a major way. It's all there; from the stitching, to the two-color panels, to the strings in the back.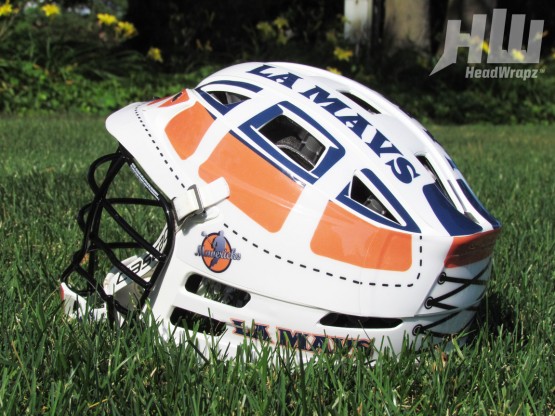 Since actually wearing an old bucket helmet would be unsafe, here's to bringing back the old and making it new once again! Well done, HeadWrapz and good on you Sean Lindsay's LA Mavs for honoring the past!