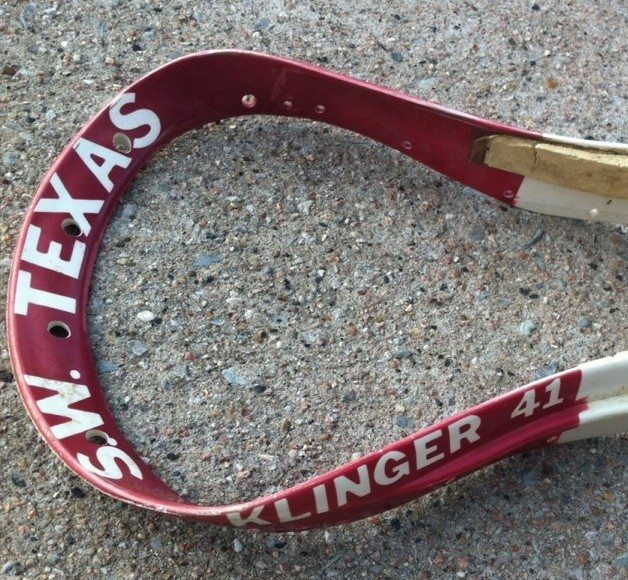 Ah, Texas State. The University of choice for Lyndon B Johnson, and formerly known as Southwest Texas State, Texas State is looking to make waves in 2013 with a new Head Coach in Mike Brand, and some excellent new gear. But this post isn't about the future. No, sir. It's all about the past. We're going Old School SWT!
Here's a shot from a recent alumni game of the old guys and the new…
And here is a great Old School head with a fantastic dye…
Oh, you want a close up of those SWT uniforms? Sure thing…
That's Jeff Truscott in the old uniform, and the head is from Steve Klinger. Both of those guys were on the team in the late 1980s, when the club was formed.
Cool stuff coming from Texas State. Keep up the great work of growing that program!