We need more memorable lacrosse photos! This weekly trip down memory lane is based on you! Email info@lacrosseallstars to get featured on the site. Send yours in today!
This week's Old School pictures are a sensory overload of lacrosse heads.
Submitter Matt Schomburg (Connor's buddy from Australia!) sent in his treasure trove of 70's through 90's lacrosse heads. Schommy has seen his fair share of gear over the years and is currently an Asst. Coach at the #11th ranked Aldelphi University and an STX rep. He's also a former All-American for the Panthers, State team player for Western Australia, East Fremantle club legend and an Aussie national team player.  Schommy was even one of the first Aussies to play in the MLL!
Here u go mate, in order- from left to right
Model- 73
Barney
Mens " sam"
Womens "sam"
High-wall
Xcalibur
Viper
Turbo
Dominator
Raptor
Sniper
X2
Vector
Fuse
Arrow
G-force
G-force 2
Liquid
Bionic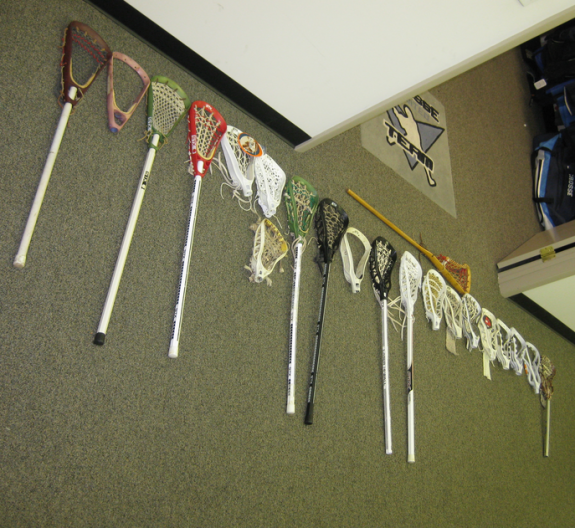 Thanks for sharing, Matt!  We are all insanely jealous now.
Go clean out the attic and relive your glory days. Submit your Old School photos and stories to info@lacrosseallstars.com!