Editor's note: Welcome to another great installment of "Spotted". With your help, we hope to shine a light on lacrosse spotted in unexpected places, whether it be on TV or in real life. If you find any aspect of lacrosse in a place you didn't expect it, we would love to hear from you. Take a quick photo or video and email it to info@lacrosseallstars.com.
Most lacrosse players know how important cross-sport training can be, whether lacrosse is your primary sport or not. This week's spotting, sent in by LAS reader Eric Ochoa, supports that claim.
I was watching the new documentary on WWE superstar Mick Foley, and he explains in high school he played lacrosse. He was a goalie, and that position is fitting for him since he is one crazy individual.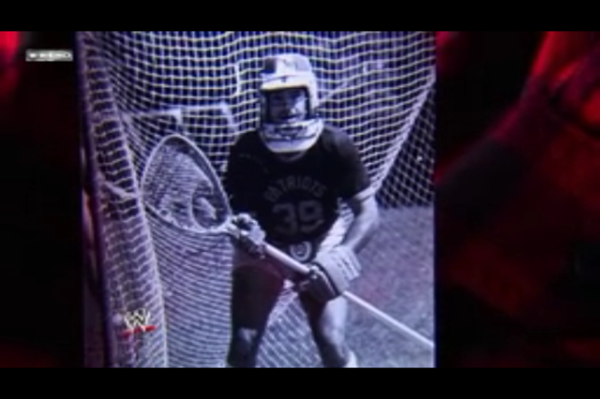 It turns out Foley played at the legendary Ward Melville high school. Awesome find, Eric!
Check out all our past spottings here!
Spot lacrosse somewhere unexpected? Email your spottings to info@lacrosseallstars.com!