Editor's Note: Please welcome Anthony Crimmins and StickStarLacrosse.com to LAS! Anthony and StickStar will be writing about High School, College, and youth lacrosse in the great state of Texas this year, and this week he writes about Spring Break, and growing the game, and training, with Texas United.
__________________________________________________________________________________________________
March is the month for Spring Break. In Texas, it marks the midway point of the season. Spring Break is also a time when some players have a break from their school programs. Like all fans / players of the game, they are looking for more opportunities to improve.
For StickStar Lacrosse, it is all about GROWING THE GAME in the Great State. While Dallas is a booming lacrosse scene, the depth of talent statewide is astounding at every level. In 2012, StickStar started its Texas United Seminar initiative. It has been growing judiciously ever since.
Texas United seminars are free practice opportunities / workshops for players to come out and learn from the StickStar coaching staff. At the seminars, players work on their understanding of the game, details, and ability to execute, instead of focusing on athleticism-based domination. Often, players from Texas are recruited primarily on their astounding athletic abilities, but coaches find their "Lax IQ" lacking.
While I am not a fan of the word "Lax IQ" as it is the most stock of all terms, StickStar seminars really focus on gaining knowledge and applying it immediately. Players, regardless of age, are taught to move with purpose throughout a series of component-based drills that build into various phases of the game.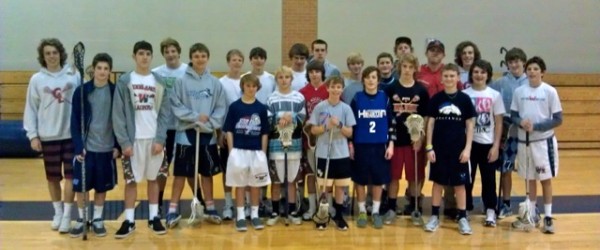 At our most recent Spring Break Seminar, players from across the Great State descended upon the Woodlands for what was our most exciting seminar to date. Three days, 8 hours, 80+ players, and mild temperatures allowed for an excellent opportunity for development. Because so many of these players are in season, the initial goal was to make sure no one got injured. Thus, the focus for the seminar was primarily on odd number situations, zone-based concepts, communication, and the defense's ability to rotate. This put less stress on individual 1 vs. 1 matchups, or subsequent slides, rather the necessity for execution of concepts and communication.
Players had the opportunity to learn from a very capable staff of StickStar coaches who really stress a consistent message. Players want to execute; they want to do a good job! A consistent message makes it that much easier. Coaches for the seminar included me, Anthony Crimmins, and a tremendous supporting cast including:
Kyle Saunders – DSelect & Texas United Head Asst.
Michael Crimmins – Former THSLL Commissioner – Division 1 Football Coach – Dad
Colt Power – Former ESD legend – Notre Dame Graduate – Native Texan
Thomas Wood – Former ESD legend – North Carolina Graduate – Native Texan
Mike Brand – Texas State Head Coach
Pat McGrath – StickStar Youth Coach – DSelect Alum
Brendan Harvey – StickStar Youth Coach – Texas United Alum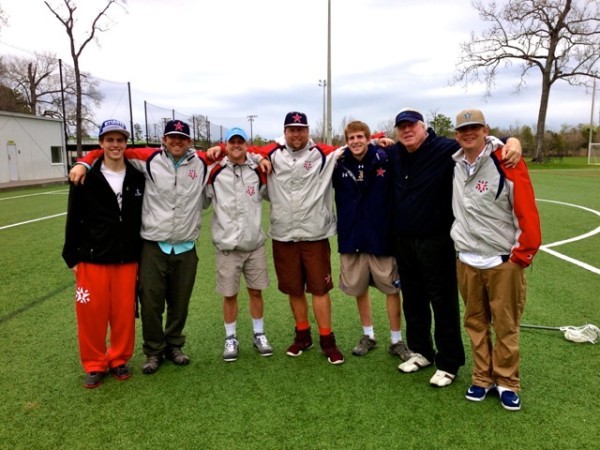 StickStar coaches have a wide array of age, playing experience, coaching experience, and hale from all over. For our coaches, age is just a number. The message, though, is consistent, as is the desire to coach from start to finish. Just as the seminars are an opportunity for players to develop, they are also used for coaches' development. As the only way to become a better coach is to coach, the field is our lab. Players enjoy innovative drills and instructors who are focused from beginning to end. If drills are stale, players lose focus. Never an issue at these seminars as every player wants to be there.
In just one year, StickStar has held seven seminars all over the Great State totaling 34 hours of development. And we are just getting warmed up. At this latest seminar, players ranging from 4th to 11th grade worked efficiently to become proficient at a host of new skills. It was the best Texas United Seminar to date, and a tremendous opportunity to develop players from across the state.
StickStar is getting geared up for the remainder of the season and their next Seminar which falls in line with the State Championship. StickStar believes in the importance of driving traffic to the Championships to see the best teams our State has to offer! StickStar's goal is to "Grow the Game in the Great State" as a Texas United!
23 Programs were represented from Austin (ATX), Dallas (DTX), and Houston (HTX):
Cedar Park – ATX
Lake Travis – ATX
McNeil – ATX
Regents – ATX
St. Michaels – ATX
Vandergrift – ATX
Westlake – ATX
Allen – DTX
Colleyville – DTX
Flower Mound – DTX
Frisco – DTX
Plano West – DTX
Southlake – DTX
Clear Lake – HTX
Cy Fair – HTX
Friendswood – HTX
Houston Christian – HTX
Houston Outlaws – HTX
Katy Taylor – HTX
Memorial – HTX
Strake Jesuit – HTX
St. Johns – HTX
The Woodlands – HTX
For more on Texas Lacrosse, check out Stickstar. And here are a couple of articles worth reading:
TYLER'S Player of the Month (February): Hayden Stanifer