It's Sunday. By now, you should have recovered from all that shameful gluttony. Are you ready to digest lacrosse excellence once again? I sure hope so. The Lacrosse Drop has you covered, with many stories all packed into one post. Kind of like that turkey/cranberry/stuffing/taters sandwich you're about to take down…
Lacrosse The Nations – Nicaragua
The Geis Family spent some time in Managua, Nicaragua with Lacrosse The Nations, and their video is really pretty detailed and amazing. This is the experience. Check it all out.
Live In Boston? Check Out The NALL!
There are lots of reasons to go to a Boston Rockhoppers game this year. Watching Malcolm Chase is one. Seeing good ol' USA box lacrosse is another. And getting your hands on a Rockhoppers ticket stub is yet another.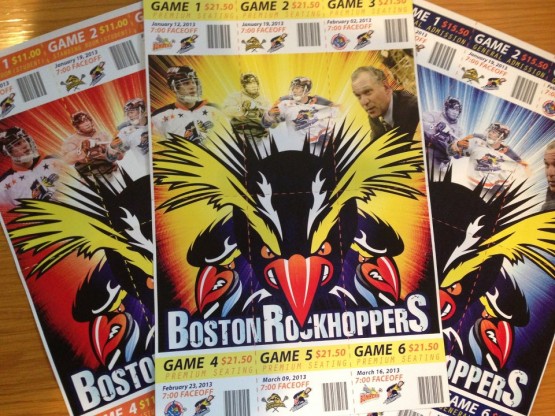 Those might just be the angriest penguins ever.
Mourning Peter DiSabatino
A service to celebrate his life of G. Peter Michael DiSabatino, 20, of Bear, Del., was held Monday night at Cornerstone United Methodist Church in Bear.
Mr. DiSabatino was shot and killed in the courtyard of his off-campus apartment in Newark on Monday, November 12. Police have found no apparent motive in DiSabatino's slaying and are continuing to investigate.
Mr. DiSabatino was in the first graduating class at Appoquinimink High School in Middletown, DE, in 2011 and was a sophomore at the University of Delaware where he had hoped to major in business and was on the Dean's list.
Mr. DiSabatino loved sports and played football and lacrosse at Appoquinimink where he was co-captain for the lacrosse team his junior and senior years…
for more, check out the full post on PhillyLacrosse.com
The Hawaii Video Keeps Coming
Bill Millman is hysterical. Known this guy since the Brine Elite League days (early 2000s). Legend.
Hollywood LC 2012 Highlights
Old(er) men, balling in California. Silver, yellow and purple is a pretty dish of colors!
IT'S THE DEVIL!

LXM PRO 602 Highlights
A little Lacrosse in Jamaica?
NYC Box Lacrosse Kicks Off
I was out of town so TEAM LAS didn't get its new uniforms, but that didn't stop us from winning our first game of the season 12-11 in OT. Great game by the Gotham GOATS, and with four teams competing in the league, the 2012-13 season is looking awfully competitive! Check out a post game winning photo courtesy of Jeff Melnik of Conquest Imagery.