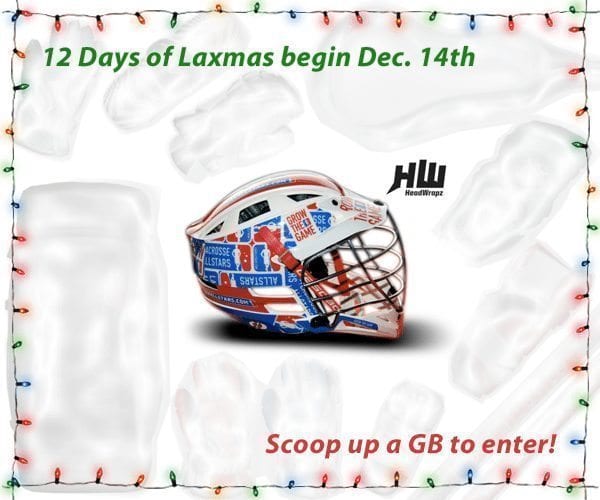 Just when you think that an LAS Grab Bag can't get any better, it does! Yes, this month's Holiday Grab Bags will be chock full of lacrossetastic goodness. Without giving too much away (we still want it to be a surprise!), here's a quick breakdown of what's inside:
– The Essential: 2 must-have items (1 gear related-item and 1 piece of apparel)
– The Premium: 5 exclusive items (The Essential + 3 more never-before-seen LAS swag)
– The Ultimate: The Essential + The Premium + something extra special
+ Extras and random bonus items, of course! 
But the goodies in the GB's are just the beginning. As part of this Grab Bag offering we're also getting set to kick off the 12 Days of Laxmas. it simply does not get any more awesome than this!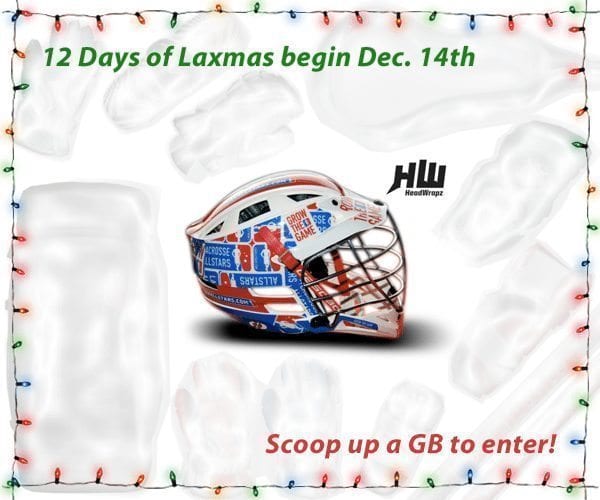 The 12 Days of Laxmas, as you may have guessed, run for 12 days. We'll be raffling off a sweet sweet lax gear prize to one lucky winner every day for 12 days straight. On the final day, we're even raffling a custom Cascade CPX-R complete with an LAS HeadWrapz on it!
The prizes start out great, and they only get better… and as you go up in Grab Bag level, you get more chances to win.
– Purchase an Essential Grab Bag and you'll get ONE raffle ticket.
– Purchase a Premium Grab Bag and you'll get TWO raffle tickets.
– Purchase an Ultimate Grab Bag and you'll get THREE raffle tickets!
Thankfully, entering is also really easy!!!
Here's how to enter The 12 Days of Laxmas Raffle:
1) Go to the LAS Grab Bag Product Page, pick your Holiday Grab Bag, and buy it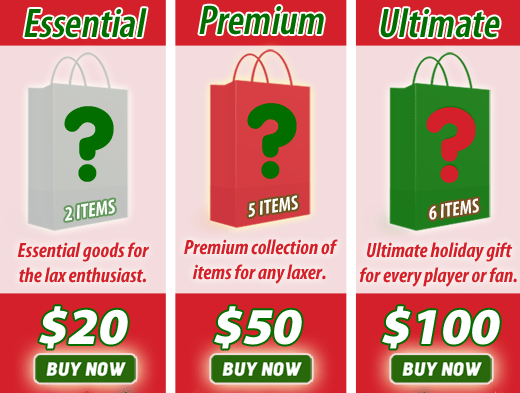 2) Receive your Grab Bag, enjoy the sick swag and hold on to your raffle ticket(s)
3) Wait For LAS to announce a Laxmas winner each day, Dec. 14-25
Just a few easy steps. We like to keep it simple and based purely on good fortune!!!
After you've ordered, click the TWEET and SHARE buttons below to help us spread the word!
Tweet
HAPPY HOLIDAYS FROM LAXALLSTARS.COM!