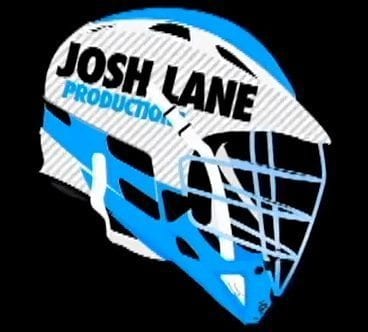 Josh Lane is a household name when it comes to lacrosse videos, and his wildly successful JLProductions3 definitely sets the bar for college highlights! Now we all get to see one of Josh Lane's earlier efforts, and we'll learn how he got his start, with Josh's documentary, The Road To Respect, featuring NCAA DII St. Leo University Lacrosse.
Was this your first real effort at making a lacrosse video?
Josh Lane: It wasn't my first effort, as I had already been in the highlight editing game for around 3 years before I produced this documentary. I actually produced a different style of documentary on my team at my
high school during my sophomore year, and had great success with it (2nd in the state), so my senior year I decided to profile St. Leo University and ended up winning the state title.
What grabbed you most about St. Leo?
Josh Lane: Well, my brother had actually played for Saint Leo when the program first started in 2006, so I had some loyalty & preference to the program already. But I decided to produce the piece because Saint Leo was the first team from down here in Florida that had a shot to be a legitimate contender & make the NCAA tourney. I felt that was definitely worth documenting.
Who inspired you to get involved in film and editing?
Josh Lane: In high school I took TV Production, and my teacher, Sean Phillips, was really one of the main reasons I decided to pursue the production field. After having success as a sophomore & pulling in some awards, I
learned that I had a shot to maybe make a career out of this hobby.
Do you want to, or have plans to, work on another documentary like this?
Josh Lane: I would like to make another one down the road, I just have to try and find the time & the right story. I was blessed to have a story & situation like St. Leo's fall in my lap, since the school was only around 20 minutes from my high school. But I really would love to make another documentary at a larger level next time around.
Where can lacrosse go with the help of great video work?
Josh Lane: I think lacrosse can reach the same levels as America's biggest sports with the help of solid video work. That's obviously not the only factor involved, but I think if you have successful producers out there spending time & money to profile the game, it will reflect the game in a great way. I always wanted to cut lacrosse highlight reels on the same level as any football ones I've seen, just so lacrosse can be portrayed with the same action and excitement.
What do you do to Grow The Game?
Josh Lane: I think the biggest thing I do to Grow the Game is put out the best video content I can produce on the web to try and inspire people to get excited about the sport of lacrosse. One of the coolest things about making lacrosse videos are the responses I get from kids all over the world (Australia, Germany, etc) saying they love how awesome lacrosse looks, and want some guidance in getting started. To me, that's what it's all about.