Editor's Note: Each week we talk to Trevor Tierney about a different issue in the world of lacrosse, and each week Trevor gives us some unbelievable answers and insights into the game.  This week we talked to Trevor about urban lacrosse, and how the game can grow in cities across America.  He roped in Ben Allison, the director of Denver City Lax to help answer the questions with even more firsthand perspective.  Ben answers the questions first, and then Trevor chimes in with more.
Here is a little history on Denver City Lax before we get into the questions:
Denver City Lax is a non-profit organization in Colorado with a sports-based youth development program that involves elementary and middle school students playing lacrosse in under-served neighborhoods in the Denver metro area. The organization was founded in 2007, and has since introduced thousands of participants and families to a sport not previously available in their communities. Denver City Lax's mission is to create educational and life opportunities for young people in under-served Denver communities through the sport of lacrosse.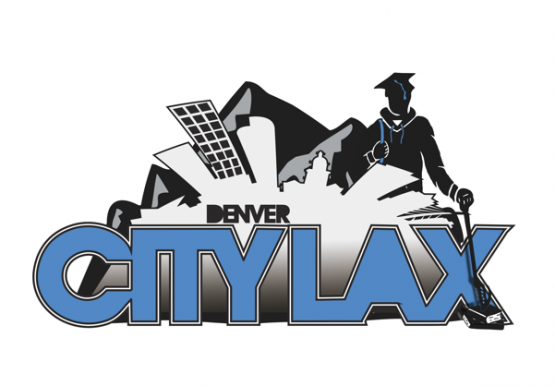 For many years lacrosse has been viewed as a primarily white sport, and one that was often only played by the higher socioeconomic groups. Recently that perception has been changing as the game has grown. Does the lacrosse community have any sort of responsibility to focus their efforts on urban areas? Or should the focus be on any area that has potential?
Ben Allison – Lacrosse has been viewed as a "country club" sport for years. You can see this in Hollywood's stereotypical portrayal of lacrosse players in movies, such as American Pie. Does this perception hold some truth? Absolutely. But for years players from lower & middle class backgrounds have been excelling in the sport. The perception of lacrosse as an upper socioeconomic tier sport is beginning to change for a variety of reasons:
We are seeing the very beginning of lacrosse becoming a mainstream sport.
The game is moving to new areas and neighborhoods.
However, one challenging issue we all need to talk more about is the notion that diversity and skin color is often automatically associated with socioeconomic status. Jenny Collins recently called attention to this interesting topic in a US Lacrosse Magazine article that featured a roundtable discussion on diversity in lacrosse.
I believe individuals in the lacrosse community all share a responsibility to help positively grow the game in all areas. You always hear the phrase, "give back to the game." Not too long ago, few people outside of the traditional lacrosse hotbeds (New York, Baltimore, etc.) even knew what lacrosse was. Here in Colorado, it took the effort of a handful of people to get lacrosse exposed at the youth level, and now about two decades later there are tens-of-thousands of youth players. I grew up in metro Denver and went through the public school system here. It was shocking to realize how few people knew what lacrosse was. That was one of our motivations in starting Denver City Lax – just getting more people in the metro Denver area exposed to this great game.
Trevor Tierney – For better or worse, organized scholastic lacrosse started in the U.S. in the prep schools on the east coast so it has always seemed to have that image. I do not think it is applicable any more though because you see players from all types of different backgrounds playing the game, especially in the areas like the west, where lacrosse is relatively new.
I believe our responsibility as coaches or former players of the game is to Grow The Game, use it as a way to educate young men and women, and provide opportunities for young athletes in an ethical manner.  So, this should include athletes from every background.  I think this is what many of the volunteers with Denver City Lax have done over the years.  I have so much respect and admiration for guys like Rod Allison, Ben Allison, Mac Freeman and many others who have given their time and energy over the years.
Why do you think we've seen such a large growth in urban lax? Is it just part of the overall process, or is this something that has only occurred because a concerted effort has been made in certain cities to see it happen?
Ben Allison – The expansion we've seen in urban lacrosse partly has to do with the natural growth of the game. Lacrosse is a tremendous sport. Once people play they are hooked. Part of that natural growth has been a result of lacrosse being on TV more, and in a handful of cities there is professional lacrosse. Here in Denver we have the Denver Outlaws and the Colorado Mammoth to help with exposure. Surely there have always been a select number of kids from urban areas that find themselves with a lacrosse stick in their hands.
However, the growth in urban lacrosse has mainly been the result of three factors:
First, has been the efforts of urban lacrosse programs similar to Denver City Lax, such as MetroLacrosse (Boston), CityLax (NYC), LEAPS Lacrosse (Philadelphia), Dallas BRIDGE, and Lacrosse for Life (San Francisco) to name a few, who are all positively growing the game in their respective areas.
Second, has been the help of national governing bodies like US Lacrosse, which has created the BRIDGE (Building Relationships to Initiate Diversity, Growth, and Enrichment) initiative, and Up2Us, who's goal is advancing sports as a solution for the critical challenges facing the youth of America today, who both have helped individuals and organizations push the mission of expanding lacrosse (and other sports also in Up2Us's case) in urban areas forward.
Third, has been the success and leadership shown by players/coaches of diversity, such as Kyle Harrison, John Christmas, and Rick Sowell to name only a few.
But overall, I think this question partly relates back to the first question. People that play lacrosse, love lacrosse, and know first hand the benefits on and off the field that the game can give you feel a responsibility to grow the game. And when they look around at where to grow urban areas are frequently at the top of the list.
Trevor Tierney – First, it takes great people like Ben and his father, Rod Allison, and the countless volunteers that make inner city youth programs happen. Without these boots on the ground, we would not be seeing this type of growth in the game.
I also agree with Ben though, that the exposure of lacrosse through professional teams and better television contracts is showcasing the game to more and more people. From that exposure, more kids and families are getting excited about the game. Also, the football coaches and athletic directors of the world are starting to take lacrosse more seriously and see that it can provide their student athletes with tremendous opportunity.
What is the potential for urban lacrosse? Is it a game that can see success in metro areas?
Ben Allison – The upside of urban lacrosse is through the roof. I'm not sure anyone in the game can visualize the full potential, but anytime you have an opportunity to expose a large number of people (the majority of our country lives in urban areas) to a new activity you are going to see a huge evolution in that activity – in our case, lacrosse.
Urban lacrosse has already seen a great deal of success. At Denver City Lax, we'll be going up to about 200 current participants – all from the metro Denver area – this next spring, and MetroLacrosse in Boston has around 700 current players. The success we've seen in our individual participants has been immense though. Kids are traveling the country, setting their eyes on schools they most likely wouldn't have considered without lacrosse, excelling at their current schools, enrolling in private schools, learning key life skills through a team sport, and – maybe best of all – just having fun.
While urban lacrosse players and organizations across the country are having success, growing the game in urban areas is no easy task. There are many obstacles to expanding lacrosse to urban areas: introducing the sport, teaching the game, and providing the equipment. It is a very rare case to find a family in an urban area who knows little about lacrosse go out and purchase $300 worth of equipment and another $200+ for registration just to find out if their kid even likes the game. Especially factoring in that growing the game of lacrosse in urban areas includes growing in low-income areas. Over 80% of our participants in Denver City Lax qualify for free and reduced lunch. Taking that into account, Denver City Lax supplies 100% of the equipment, registration fees, camp opportunities, club team opportunities, and enrichment opportunities at no cost to participants or their families. We don't want financial reasons to limit anyone from playing lacrosse so the goal is to take that factor out of the equation. As a result, we've created a year around non-profit organization that takes a full time staff to run it. Is it worth it? Absolutely!
Trevor Tierney – Again, I agree with Ben in that there is limitless potential for the growth of the game in urban areas. However, it is going to take a lot of people to dedicate their time, energy and money to making that happen. If we want this game to truly become nationwide, we need EVERYONE playing it from all demographics. Maybe more than anything else that we do in the lacrosse world, this may be the most important goal that we should have for our game to get taken seriously, along with football, baseball, basketball and hockey.
Wow.  Awesome answers guys!  Make sure you all come back for Part 2 of this conversation about urban lacrosse.  It only gets more interesting from here!
If you have a question for Trevor, drop it in the comments and we'll make sure Trevor sees it!
For a LOT more from Trevor, make sure to check out Tier Lacrosse!