Today is the day! Congrats Barack!
About the author
Jeff Brunelle
Jeff Brunelle is the founder and CEO of Lacrosse All Stars. A west coast native and product of the MCLA, Jeff moved back East after college and truly fell in love with the game. He now spends every waking moment building LaxAllStars.com and
Red Label Sports
from our headquarters in Boise, Idaho. Follow Jeff on
Twitter
and
Instagram
.
You may also like
If you're new, Subscribe! → [Video Description] Go here → Like us → Follow us →...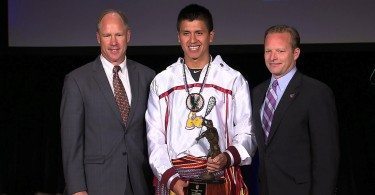 Albany's Lyle Thompson and Maryland's Taylor Cummings win back-to-back Tewaaraton...