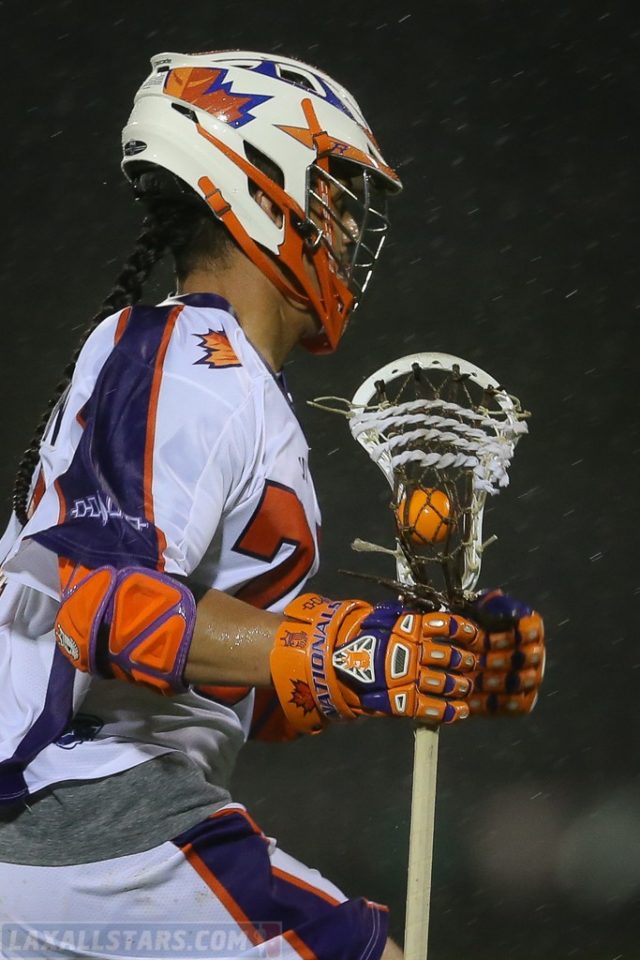 This week's Traditional Thursday post is pretty epic. We have a video interview with Jeremy Thomspson after a recent Nationals game, photos of Jeremy's stick in action (it's a traditional variation that is NEW to us!), AND some expert tips from Mr. Thompson himself!
Let's take a look at some Tommy Gilligan photos of Thompson, and a close up of his beautiful pocket, which seems to be a wide, one or two twist pita variation.


Pro Tip From Jeremy Thompson
Want to prepare your leathers for rainy conditions? Rub baby oil on the leathers before you string up your stick. A little extra baby oil rub the day of the game won't hurt either!
Video Interview – Talking Traditional
I really loved every minute of our conversation. Jeremy was fantastic. Huge thanks for talking to us!