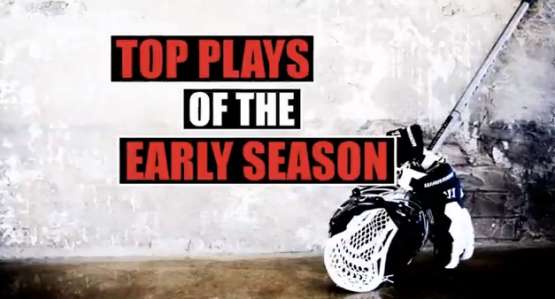 This morning ESPNU released it's "Top Plays of the Early Season" highlight reel featuring some of most exciting moments of the 2012 NCAA Division 1 men's lacrosse season so far.
If you are not a lacrosse fan, you will be after watching these. Plays of the season so far. Lots more to come on ESPNU.
A few of our favorites:
– :22 mark, White's around the world goal against Hopkins
– :41 mark, Palmer's one-handed sorcery
– 1:38 mark, Desko and that BTL
– 1:59 mark, The Briggs Slalom
– 2:28 mark, Steele Stanwick being Steele Stanwick.
Okay, who are we kidding? We loved them all!
Which play is your favorite?